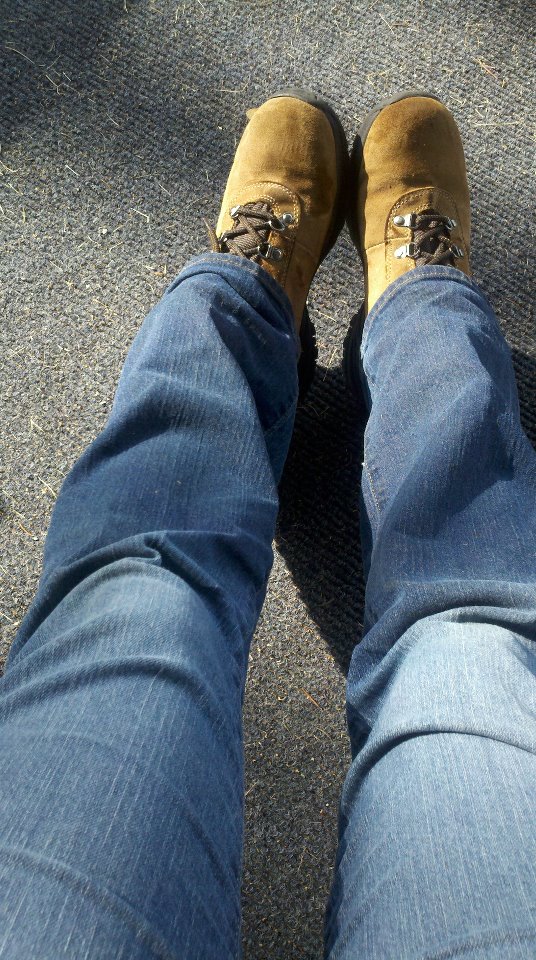 This picture probably doesn't look like much. But from the knees down, my jeans are soaked.
Today I had a whole new experience: riding my motorcycle in the rain.  I assure you it wasn't intentional. And I worked myself up way too much over it throughout the day, dreading the moment I had to get back on the bike and face the music (or, rather, the raging storms that were blowing across my route home).
It took a lot of courage to get on that bike. And it took even more courage to start heading down the road. And then it took a whole new level of courage to not pull over as soon as the rain drops started pelting my face (Um, yeah, I need a new helmet. This little half one is great for around town, not for longer distances).  And you know what? It wasn't that bad! Nice, even!