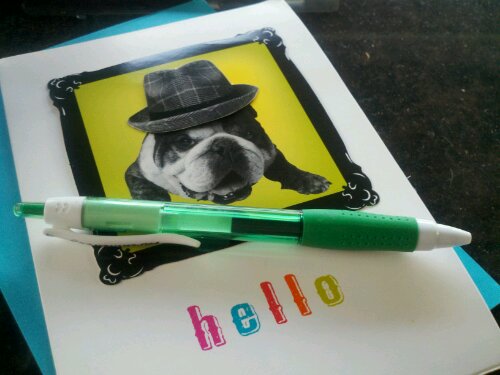 I'm trying this new thing where instead of bitching about the things I wish people did more I just do them myself because it makes me happy. (I'm also trying to cut back on my screen time more permanently, so this has become a nice way to fill that gap)
I like to complain that no one sends cards anymore. This usually happens around my birthday, where the only cards I get these days is from my mom and my insurance agency. And, simultaneously, I'm not thinking of it the other way around – I never send cards, either.
Maybe it's an outdated concept. I mean, I feel like the internet has killed the idea of letters since you can these days keep up with your friends instantly. So far, every time I try to write one, I feel a bit silly. I mean, I know how to write a letter structurally, but how do you write to someone when you already know what is going on daily in their life?
Which gets me wondering… Is it meaningful, still, to pick out a nice card with a nice pre-printed message and just sign your name? I always feel like I should write a little personal note – it just feels like the right thing to do. Maybe because it's what I would like if I were on the other end.