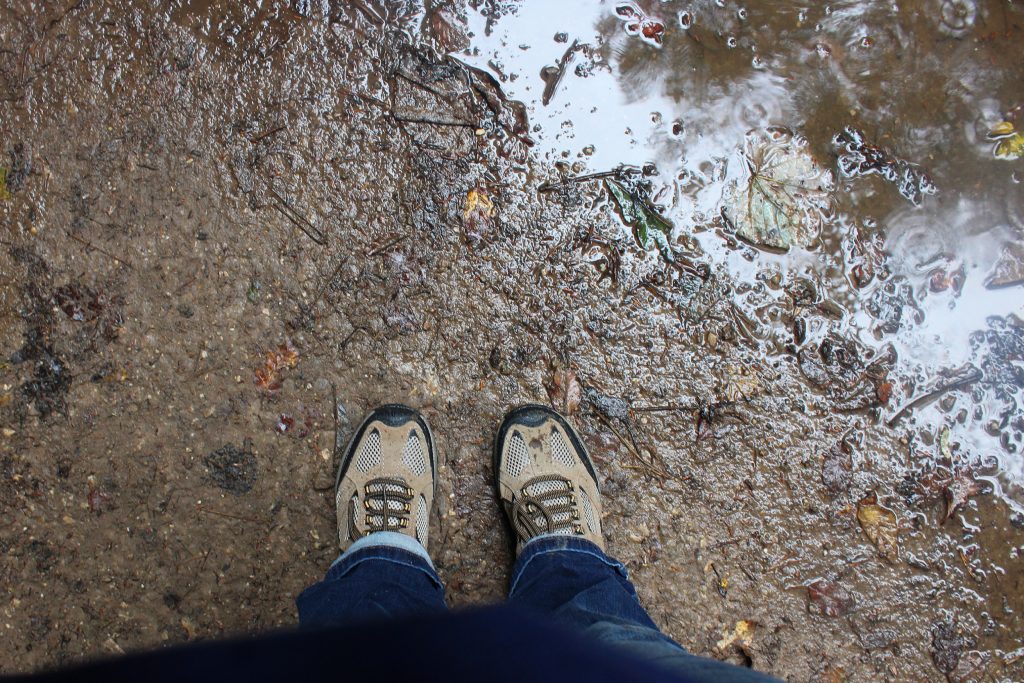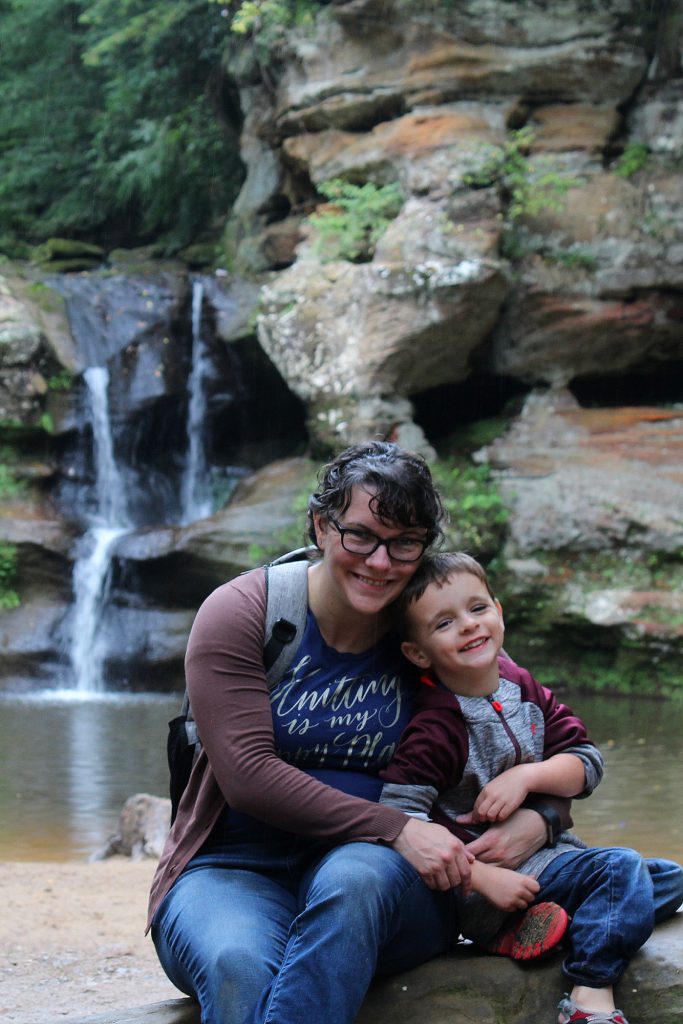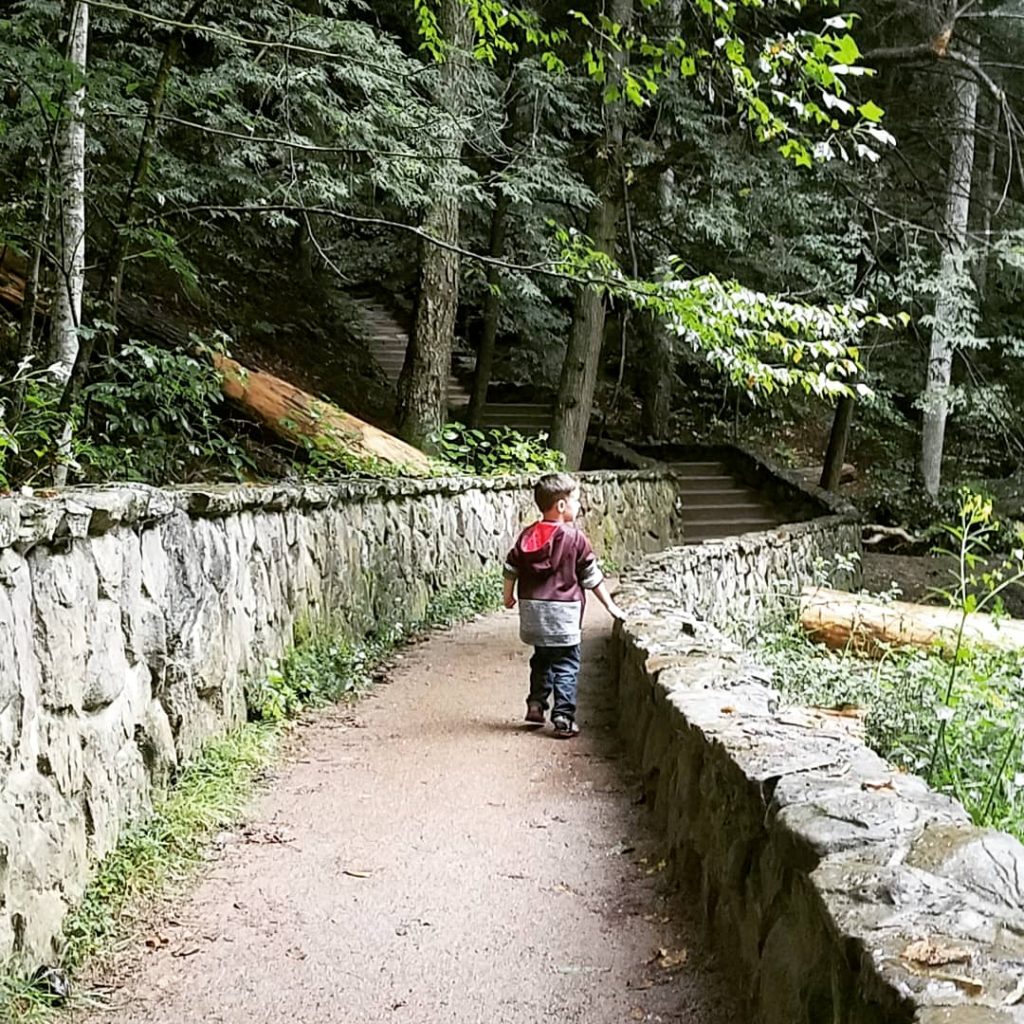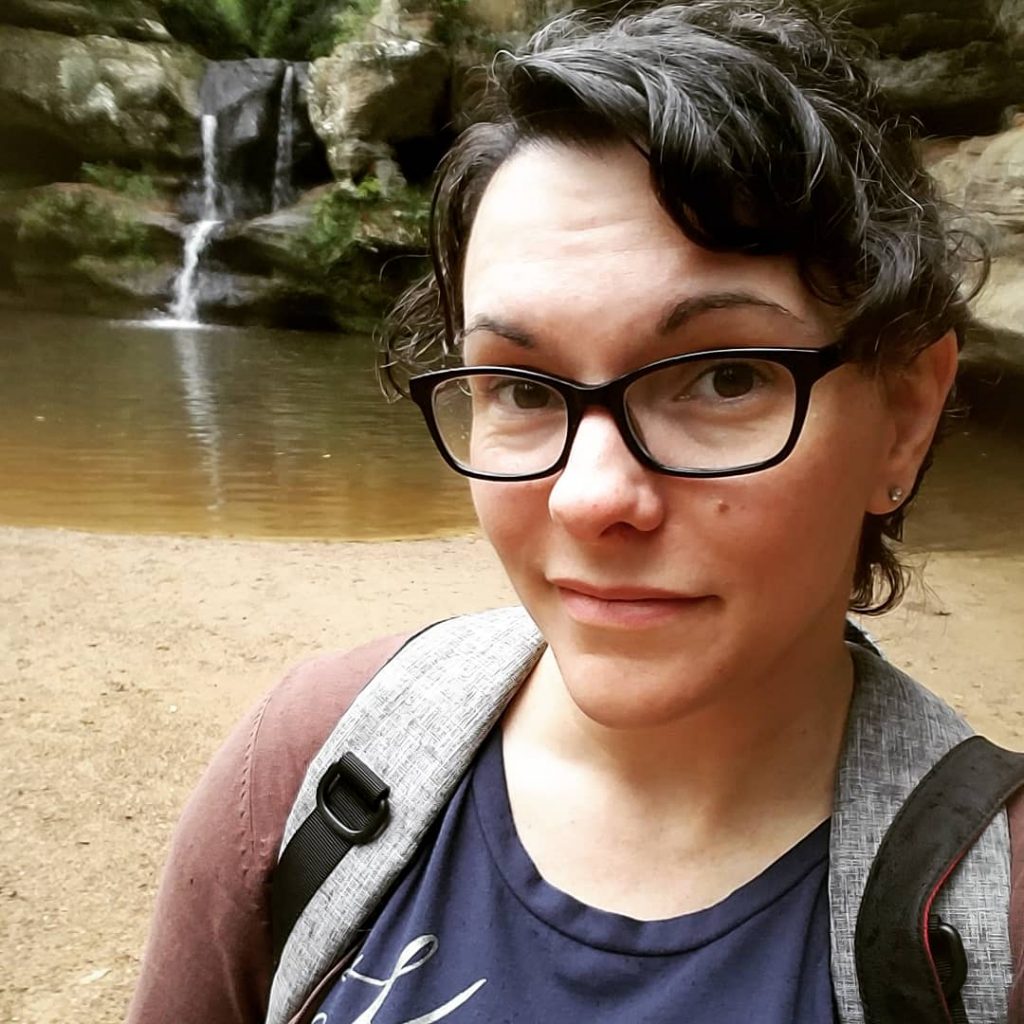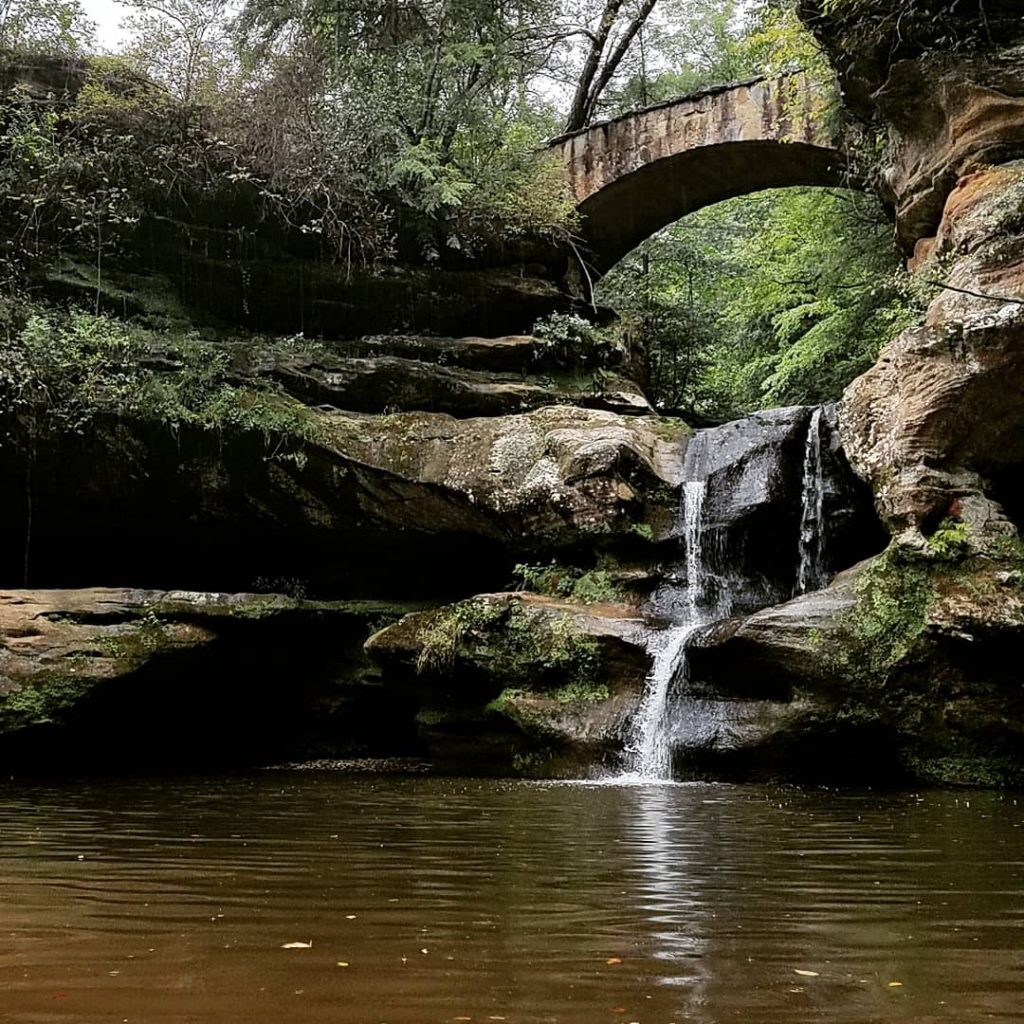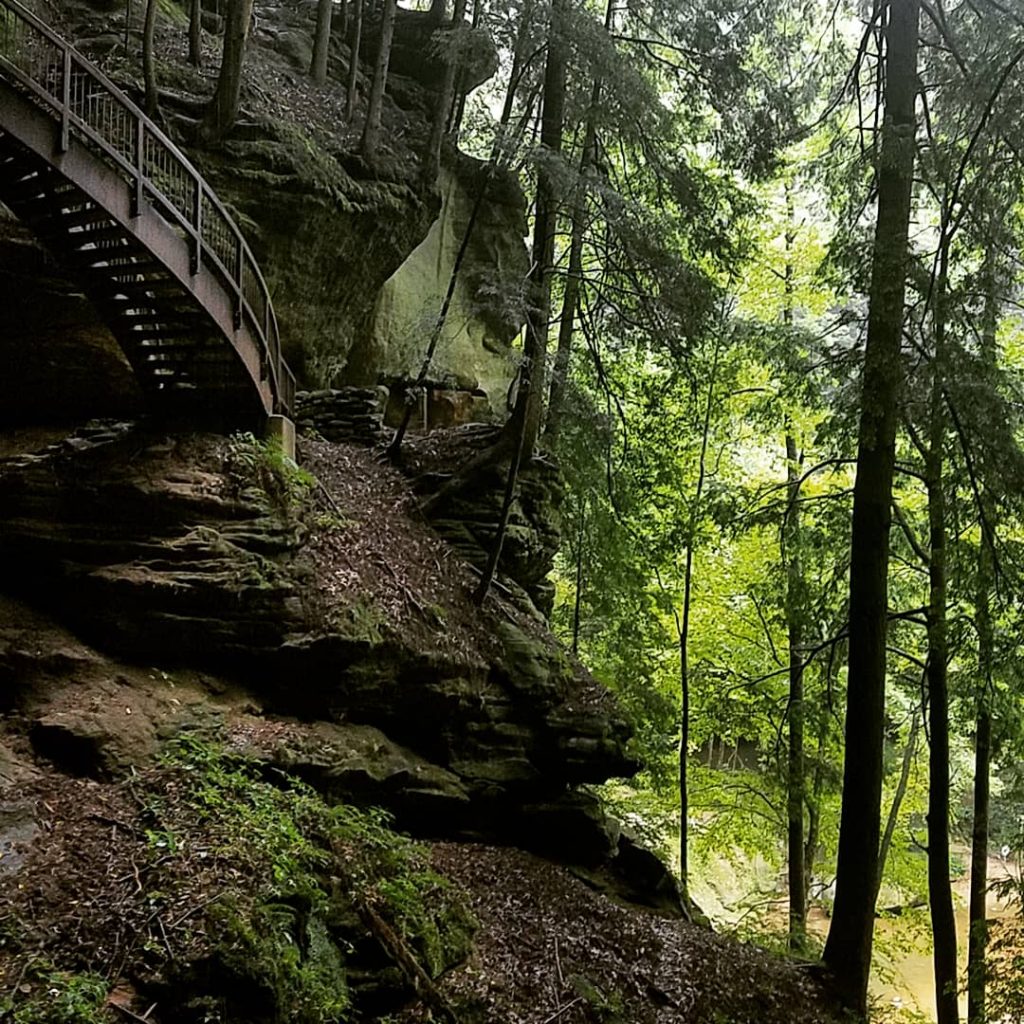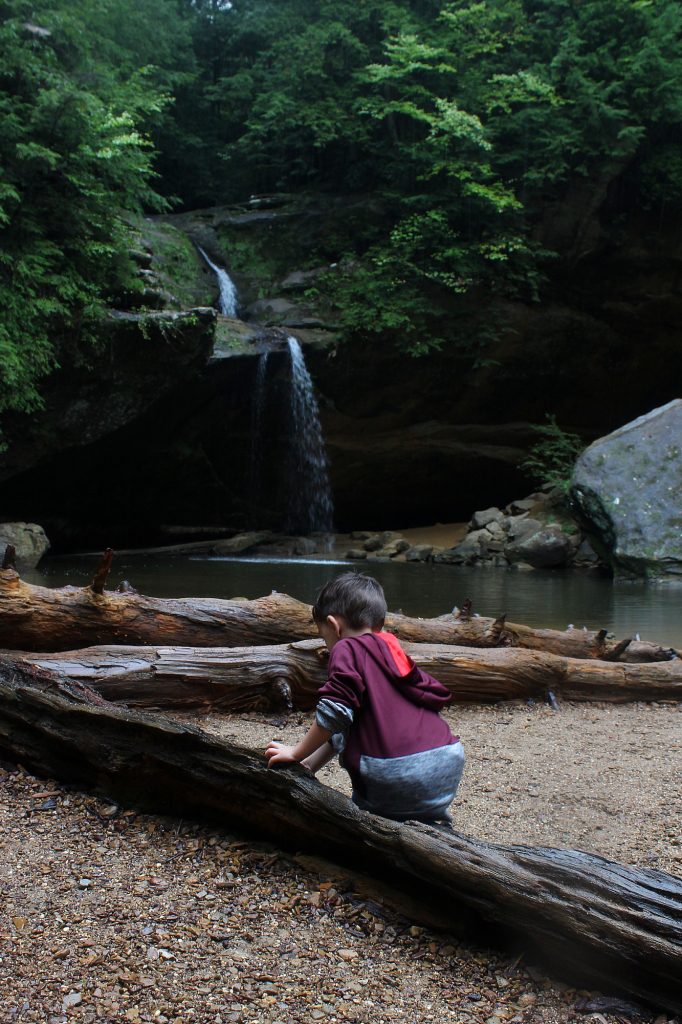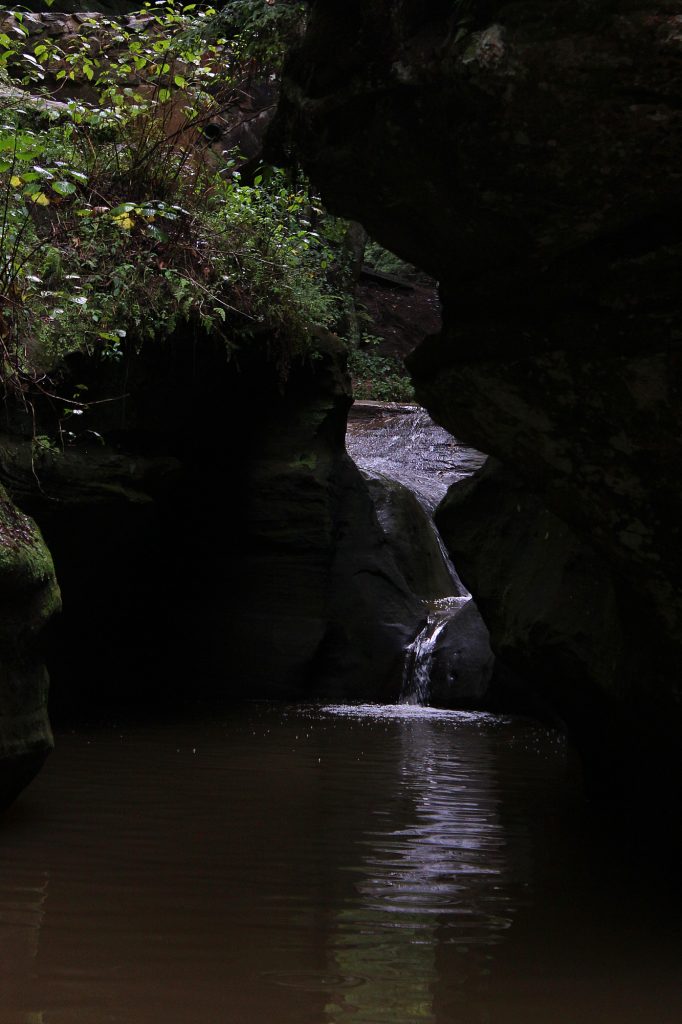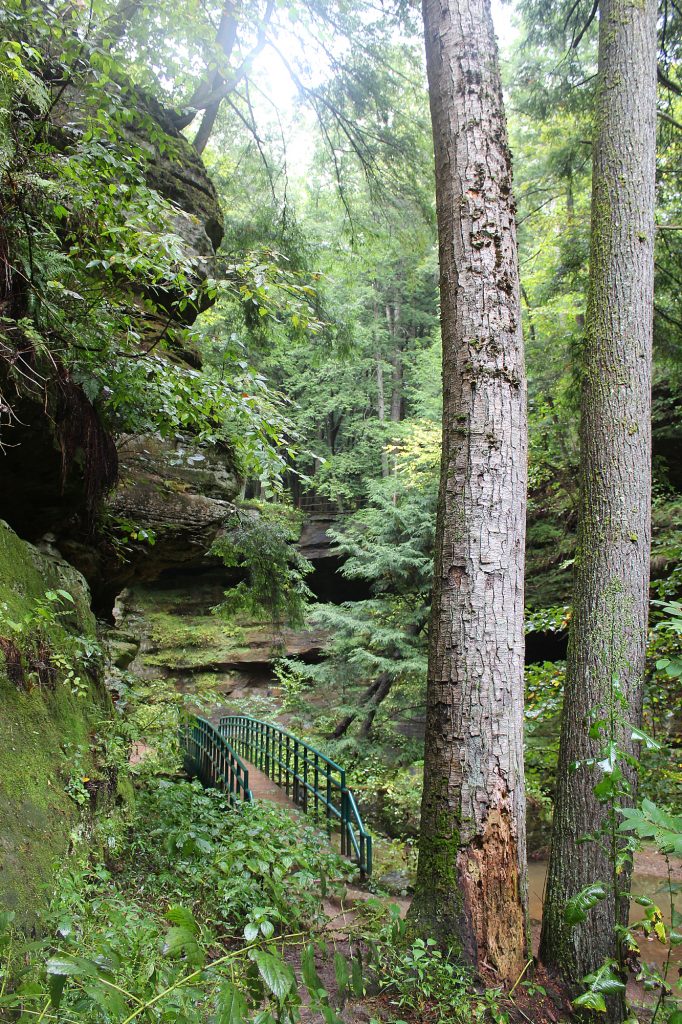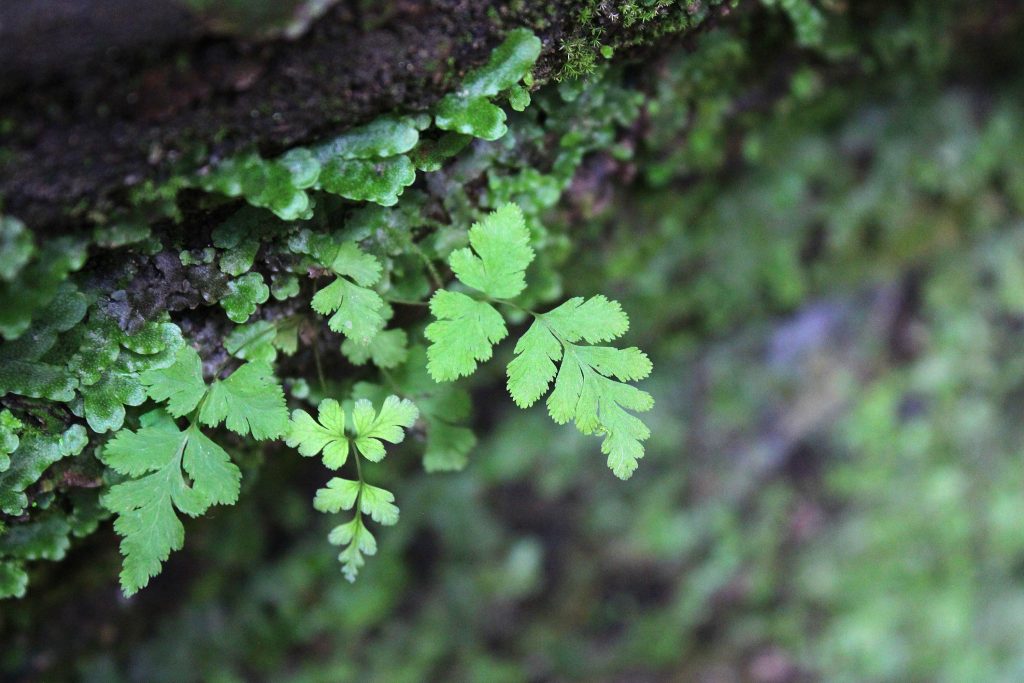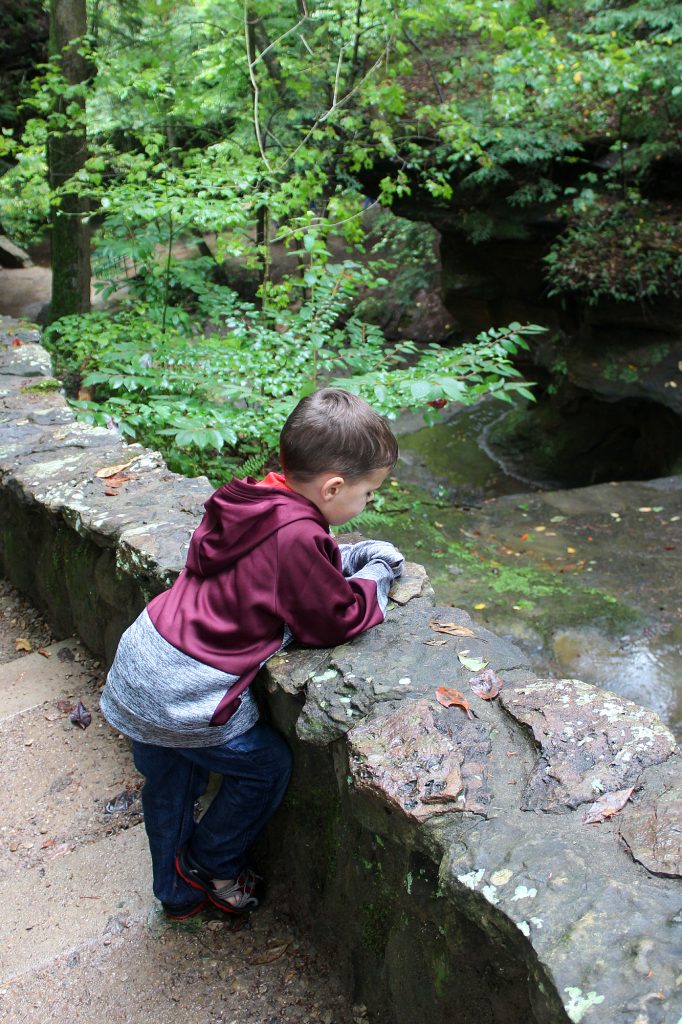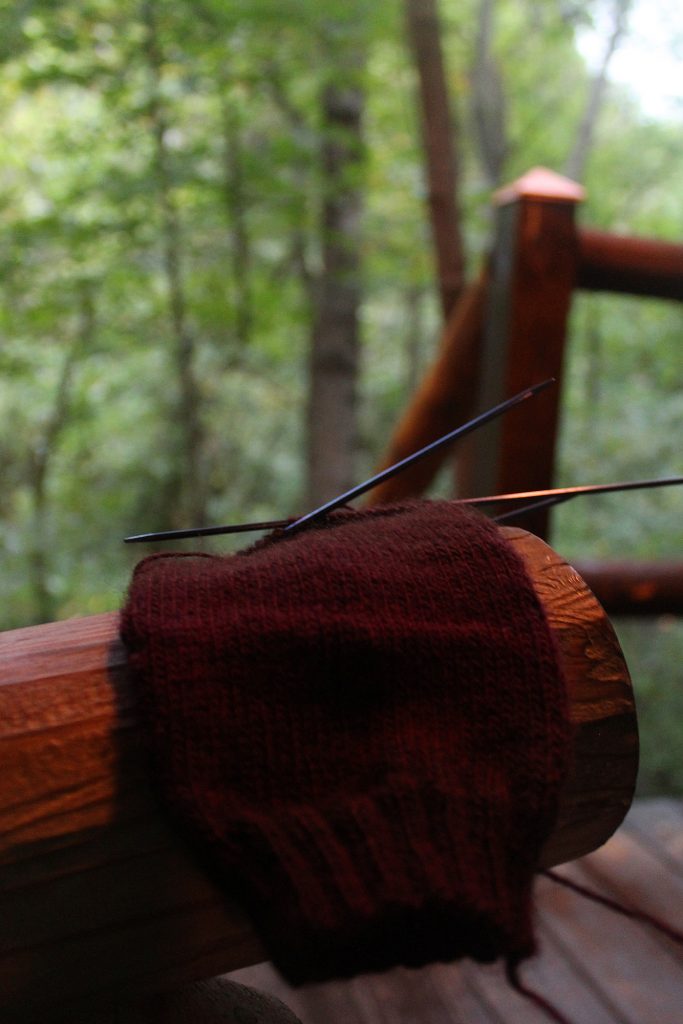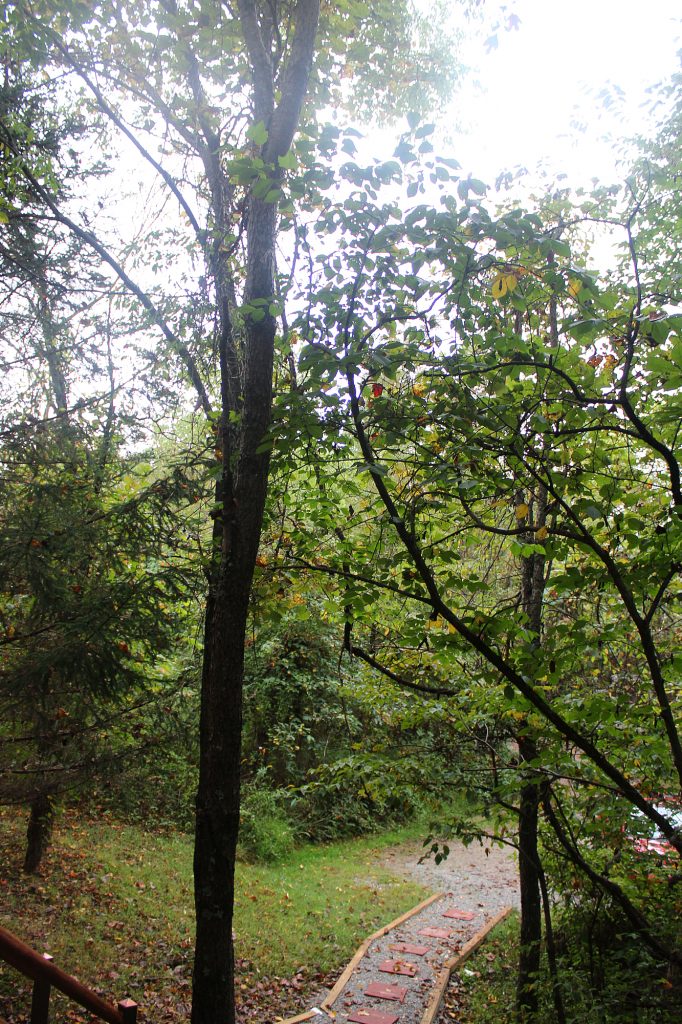 This weekend we went away to a perfect little cabin nestled in the woods. I wish I could say it was 100% relaxing, but I have homework for college that I needed to do while there. But, we made the best of it. The Little Mr and I headed down Friday night and because we arrived so late and it was already dark we grabbed pizza from one of the local places, watched a movie, and had a really lovely evening.
Saturday morning I woke up and did a little knitting on the porch while listening to the rain in the trees. Then took advantage of the hot tub and did some more listening to the trees from the comfort of the hot water. Once the Mr arrived, we all headed to the caves to do some hiking. It has been far too long since I spent time out in nature, and I feel that void so very deeply lately. It was raining while we were there, and we didn't let that get in our way until it started raining extra hard (which can make the hiking a bit dangerous with a little one), but I could have definitely used more time there before coming home. Oh well, I'll take what I can get at least.
I'm way behind on homework now, because we were all exahusted and I couldn't focus after we got back, so now I'm playing catch-up and trying to not stress about all the work that I need to do. But even if I bomb this homework and following exam, the self care alone from the weekend was worth it.