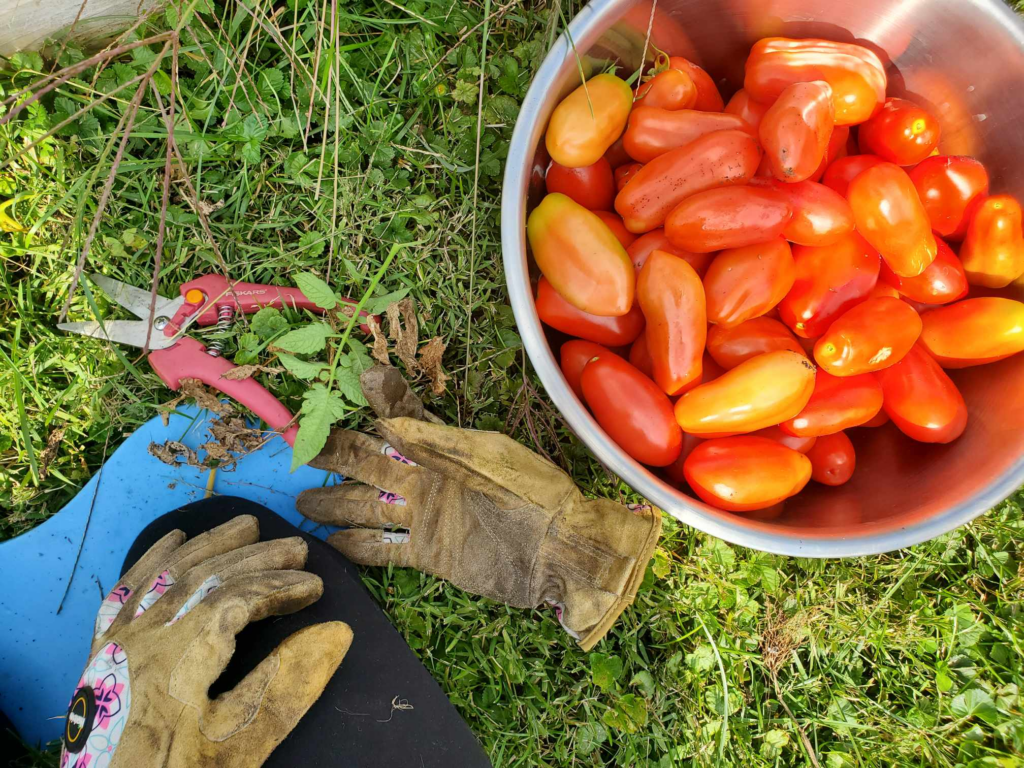 Hi there. Long time no read. How are you? I mean, I don't think anyone reads this anymore to really, truly care, but I'm choosing the You've Got Mail approach to this blog post right now and pretending I'm writing to an old friend. Maybe you are an old friend, maybe you're a new one, or maybe I'm just writing into the ether for whatever gods might exist in the universe to hear. Or, perhaps, I'm simply just writing to myself, which can be cathartic in its own right.
Either way, sorry to disappear for literally 5 years.
I wish I could say a lot has changed in the last 5 years. That I'm some new, bright, shiny reinvention of myself. But I'm still, disappointingly, me. Perhaps a bit worse for wear these days, if I'm being honest. I'm older, tired-er (is that even a word?), and just as emotional as I've ever been. Motherhood has gotten easier in some ways as the kiddo has gotten older, and has gotten more challenging in LOTS of other ways, and I'm convinced at this point that people are entirely full of shit when they tell new moms that it gets easier. It never gets easier – the game just changes. Constantly.
But I have a pretty cool 9 year old now who I get the privilege of raising. And I can honestly say privilege because while a lot of motherhood is a chore, I am getting to do it on my own terms in a lot of ways, and getting to be the parent I needed when I was a kid – which, in turn, is helping heal my own inner child in so many ways. It's not always enjoyable, having to work through past childhood traumas, but there's a tangible difference in my relationship with my kid compared to the relationship I have with other family. And that's 1000% worth the work and effort.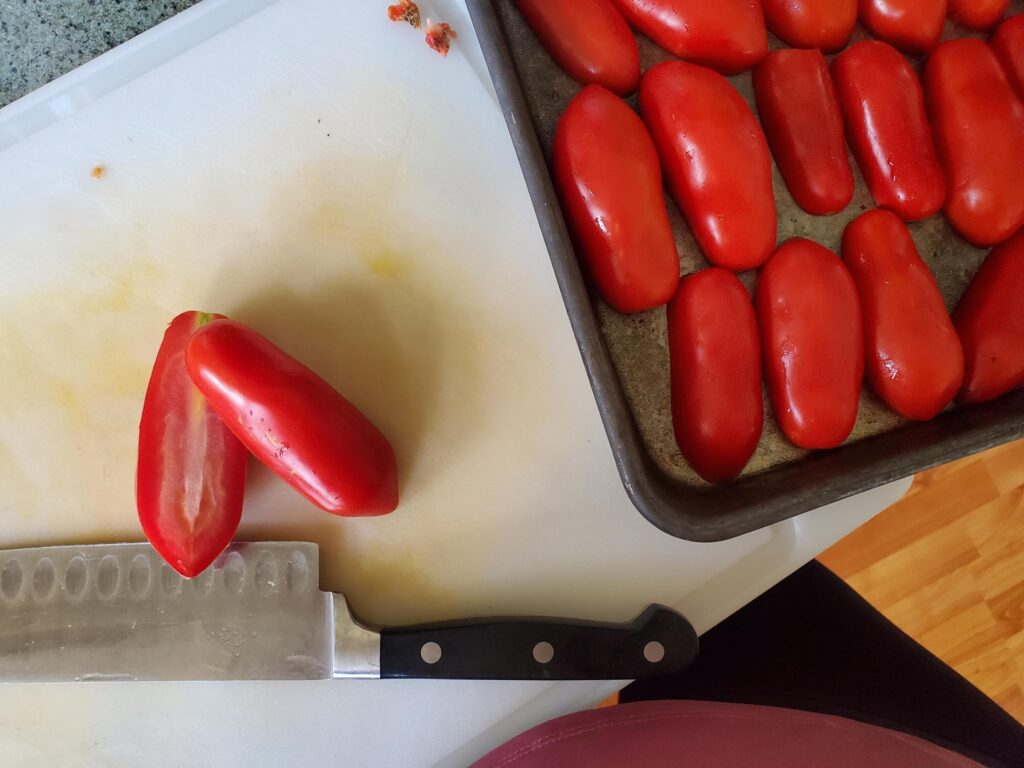 Anyway.
It's tomato season around here, though a bit after what I would consider peak. We planted a garden late this year and then neglected it all summer (story of my life… or this blog, actually), so I'm just now getting into the beds to pick and preserve. Critters got to some of them, which always happens, but we still had a decent harvest despite the neglect. Last week I canned cherry tomatoes from the garden into my favorite tomato jam recipe. Today, I picked 10 pounds of San Marzano tomatoes from the garden and weeded a chunk of our garden beds before I set to work canning them up. They currently sit on the stove, simmering away, while I write. I'll have more cherry tomatoes to pick and jam up again, too, though that may have to wait until tomorrow.
I don't know if you love or hate tomato canning season, but something that helped change it from a drag to actually enjoyable was learning a better way to peel them. I always forget about it until August/September rolls around again because I don't can tomatoes any other time of the year. Instead of laboring over a pot of boiling water and then having another pot of ice water to toss them into so you can cool them enough to peel… just cut them in half and throw them under a broiler for 10 minutes or so. The skins get crispy and loosen up from the meat of the tomato and they peel off easy-peasy.
I can't remember where or when I discovered that trick, but it was life-changing knowledge for me as far as tomato canning season goes.