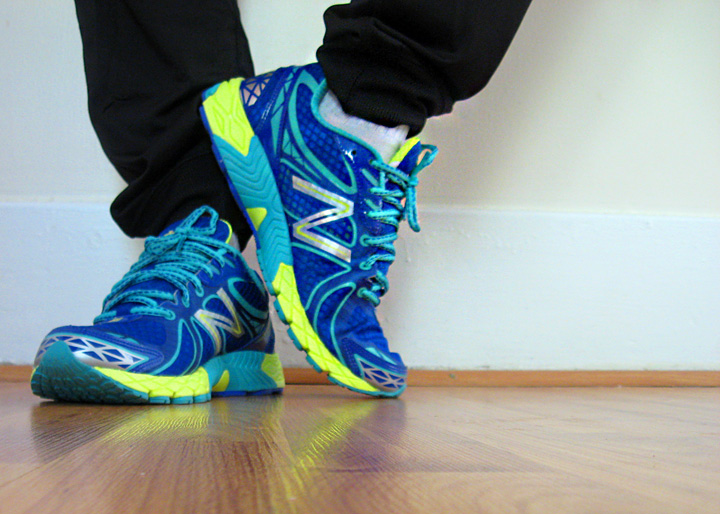 New running shoes: check. New workout pants that fit my postpartum body: check. Mentally ready to get back into running: you bet!
I'm sorely out of shape, and I'm tired, but I'm making this happen. I miss running. I miss knowing that I'm doing something I could never do in high school. I hated the one day a year we had to run a mile. All the sports kids would run it like it was a breeze and I pushed myself but ended up walking more than running. One year I distinctly remember it took my friends and I so long to do it that the gym teacher asked us "that was your 4th lap, right?" and we just said yes so we could move on. It seems stupid, really, to expect kids who have never run to do a mile straight with zero training and I really feel like that kind of expectation keeps a lot of kids (and adults, even) from attempting to run. It wasn't until I did the Couch to 5k program that I ran a mile straight. And you know what? I nearly cried when I hit that mile. I had done something I've never done before!
So here I am, 6 weeks postpartum, ready to get back into this running thing. I'm not sure how I'm going to work out scheduling my training with baby and going back to work in 2 weeks… but one day at a time.