Monday I decided, on a whim, to dye some fiber. I had egg coloring kits on hand, and I had fiber fluff, and I had a Monday at home to clean and dye fiber in between work projects. Ahhh the joys of being your own boss at least part of the time!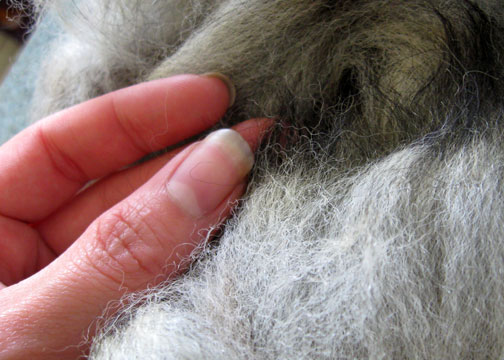 What I started out with was a few handfuls of alpaca fluff. It's a really pretty fiber – grays with bits of black. I initially thought I'd spin it up as-is, but then I decided I have a whole pound of the stuff so who cares! Dye that sh*t up!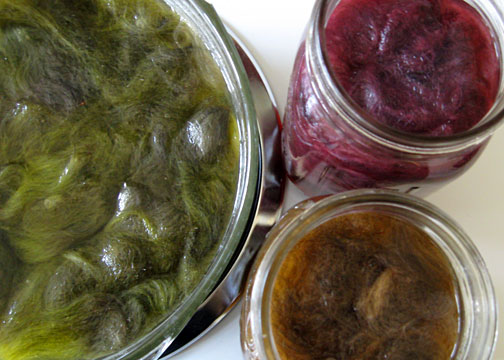 I went for orange, yellow, and red. Mainly because pretty much any other color combination didn't appeal to me whatsoever. The fact that the fiber was so mixed in natural color made for some interesting dyed fiber. At least while it was wet/in the dye bath.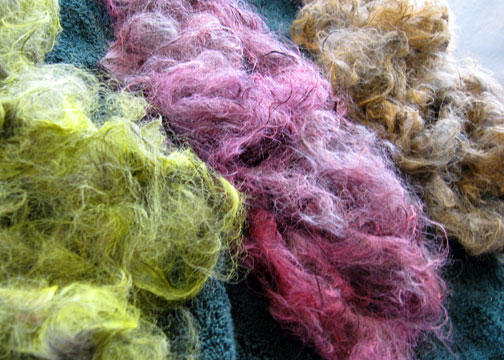 Annnnnd then it dried. And look at that – bright yellow, bright pink….. and a really ugly orange.
Damn. Not at all what I was hoping for. Maybe it'll spin up nice and pretty?  I was hoping to have a nice bright orange to match. I had a mind to make a pretty little cowl out of this, with both singles spun and plied one color to the next in long blocks to almost have a graduated effect.  Now it's just going to be bright yellow and bright pink on the ends with a muddled middle. Not cool.