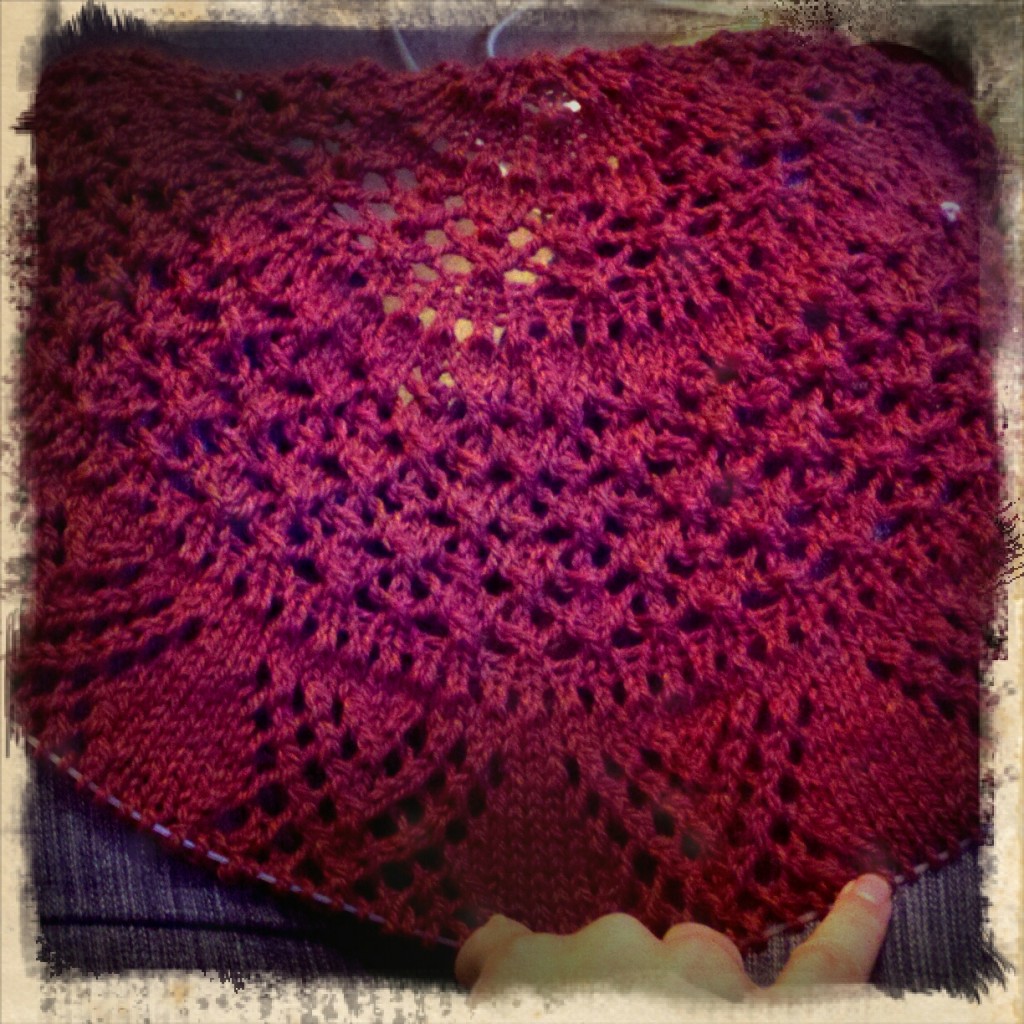 It's been a while since I sat down to knit on something I wanted to. The baby sweaters I needed to knit are done, and now I feel like I can breathe a little easier knowing I no longer have a deadline. The nice break in weather isn't half bad on the knitting mojo, either. Knitting in 90 degree weather just isn't appealing (though spinning isn't so bad!)
This is my Vernal Equinox shawl. It's meant to be knit in a light fingering weight yarn, but I decided to use up some stash of worsted wool for it.  I thought it might make a nice, big, squishy piece to wrap myself up in come fall. See, I run into problems with a lot of the knitted shawls I've made: they're too small. I'm a curvy girl so, naturally, there's more surface area to cover. Almost all of mine end up being more like scarves than shawls – or a shawlette, as I've seen it listed on Ravelry as. Clearly not serving its purpose. So here I am, attempting another shawl in hopes that this one might knit up to exactly what I need.
I have a vision in my head of curling up in this and watching the sun set by a big body of water come September (i.e. vacation!), so we'll see if I can manage to finish it despite the summer heat. This might have to be one of those "cool days" or "it's so cold in this Starbucks with the A/C on too high" knits.