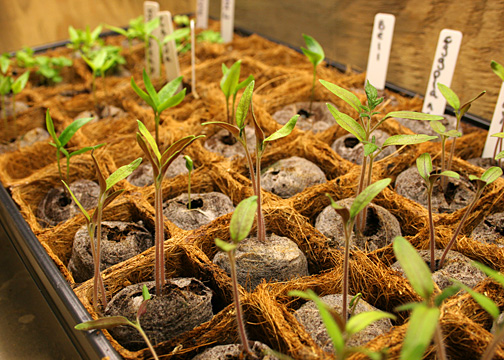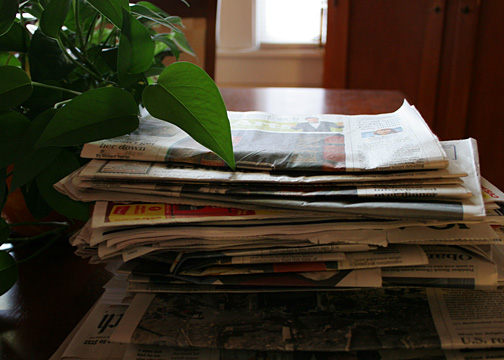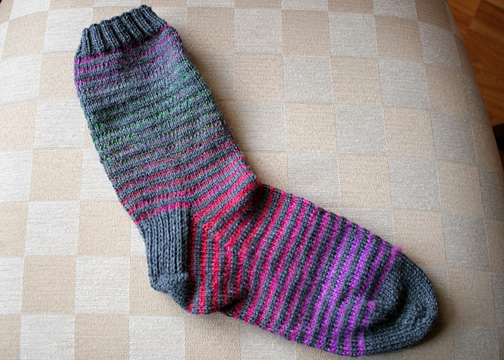 Things are looking nice and healthy in the basement grow box! And my little seedlings are growing up and starting to develop their 'true' leaves. They need thinned ASAP, which I may work on tonight, but at least right now everything is growing healthy and well. Wednesday marks the first day of spring, which means hopefully the weather finally warms up for good and I can start popping these seedlings out on the porch for a few hours a day to get them hardened off before they make their final move to the garden.
Garden prep is in full swing around here. Last weekend we had a gorgeous day and decided to make a compost bin out of a trash can (a project I had been putting off for years). It feels good to get that going finally! We needed some 'browns' to go with our veggie scraps that I had been saving so I trimmed up the dead growth from some of the plants in the yard, and things look a bit more tidy now. There's also a collection of newspapers I've been collecting from coworkers taking up the dining room table. We're using 4-5 sheets together as a layer on the soil, with mulch on top of that, to help combat the weed invasion we tend to get every year. I need to find a place to store them because it's driving me crazy not having my table clean!
Annnd striped socks. One down, one to go. I'm alternating Berocco Comfort Sock with Wisdom Yarn Poems Sock every two rows. I am decidedly not a fan of the Poems yarn. The yarn is a single ply, and likes to untwist a bit as you knit with it. Which makes me incredibly nervous as far as wear-and-tear on the socks. I can spin a better single-ply sock yarn than this yarn. Also, about halfway through the sock the yarn just stopped. I thought maybe perhaps it pulled apart, but then I compared my two ends and realized the end on my sock was a slightly different color from the end still attached to the ball. Clearly it was a factory issue, and not something I did. Grrrr! For the money I paid for this yarn I expected better. But I guess that'll teach me for buying yarn on a whim from the yarn shop instead of researching the quality and reviews over on Ravelry!
I'll have quite a bit of yarn leftover after I finish that second ball, so I guess I should figure out what to make to use the rest of it up. Maybe it will knit up better on a bit larger needles for a lace cowl?