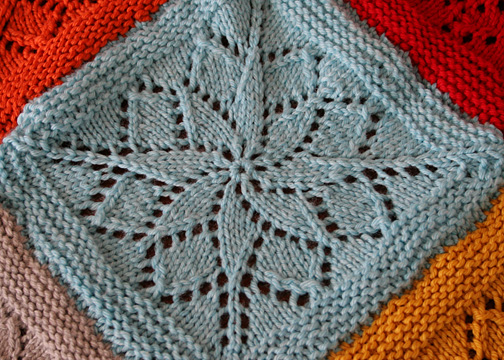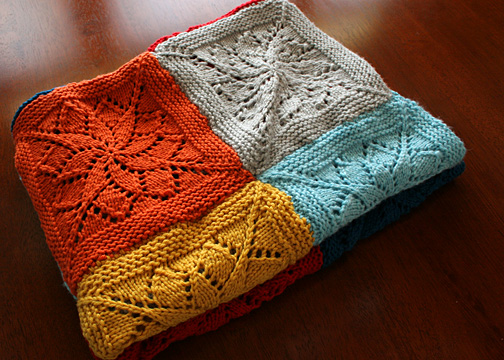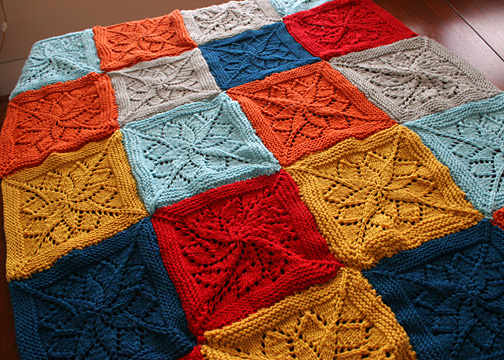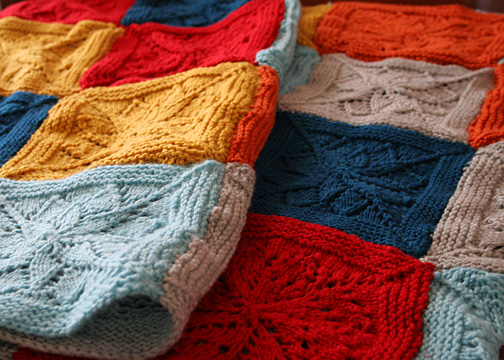 January. Bitter cold, and we're stuck indoors more than I'd like. A few weeks ago we had ridiculously cold temperatures that even my fancy snow boots weren't warm enough for. The poor pup danced around from paw to paw trying to keep them off the ground, it was so cold. The seasonal mood swings are in full force, and I haven't felt up for blogging or playing with photos much at all this last month. I have hope, though, that all will subside soon. The sun is coming back around and days are getting a bit longer, and by the end of the month I'll be gearing up for the spring garden and starting pepper and eggplant seedlings in the basement under the grow light so they have plenty of time to grow before they transplant to the outside beds. I'm not entirely sure how successful our growing season this year will be, as things in my life are on the shift, but I'd rather grow a little than nothing at all.
On the above knit… A few friends and I got together and knit this Vivid blanket for our fellow knit-group friend. She's due with a baby next month, and of course that baby needs to be wrapped up in some handmade warmth.  I ordered 6 colors of yarn, two balls of each, and we divided the yarn up between each of us and knit 2 squares from each ball (so 24 squares in all). Seaming the whole thing together was the biggest pain, and it's far from perfect, but it's still quite a lovely little blanket. And I'm tempted to order more yarn to make one for myself, though I have far too many projects on the "to do" list, and more being added weekly, that I really don't need to be adding anything more.
And since I completely missed the new year, I hope all of you dear readers have had a lovely start to your new year, and that 2014 turns out to be a fantastic year for us all!