It's a melancholy kind of day. I think it's just that time of year. The weather has been unusually nice lately – not at all like February should be. I have clear recollection of the first day of March, one year much longer ago than I like to think, where the weather was warm and spring-like and I was driving with my windows down and the music blaring. Now, it seems, the weather has shifted and it's the first days of February that we're getting our first taste of spring. Which is cruel of Mother Nature to do to those of us whose souls ache and long for the day that we get our hands muddy in the soil.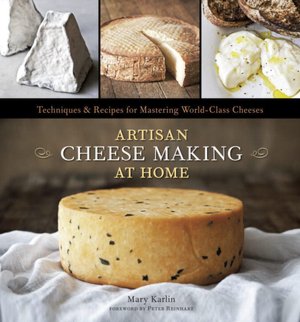 I decided to order myself a new book today and take on a new skill: cheese making. I let myself sink into a black hole of farm envy these last few days, so in my attempt to drag my ass out of it and back to reality I decided that I needed to just keep doing what I can to pursue the dream and keep moving forward. I've already tried my hand at yogurt, which I'm more or less comfortable with, so why not take the next step? And, as I like to reason with myself, some day I hope to have a dairy goat on our someday farm and I'm going to need to do something with all of that fresh milk. So I might as well learn to make cheese.
Saturday I attend a community gardening workshop. Our garden is our backyard, rather than a community garden, but I thought it would be interesting to go anyway and see what I learn. I'm far from a gardening expert, mostly doing this whole thing half-assed and flying by the seat of my pants, so I'm really looking forward to it. And, if nothing else, it gets me out of the house and out there meeting other people who might have some similar interests.