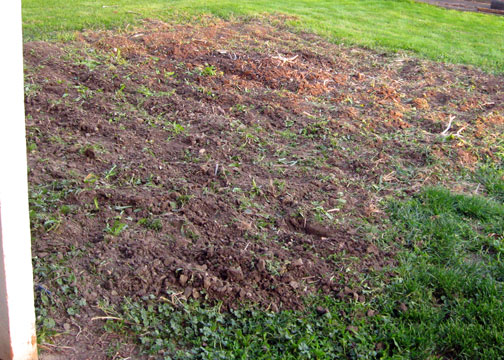 I just spent half an hour outdoors with my dad learning how to use the new tiller my parents bought us! I LOVE IT.
I just did a quick pass-through. Enough to get a feel for it and knock down some weeds. The early spring weather had the weeds coming on pretty early, and they were going to get out of control pretty quickly. I'm going to go through the garden again later this spring and mix in some compost and really get it prepped for planting.
Apparently all I needed to boost my mood and get my mind off of things was some garden time.