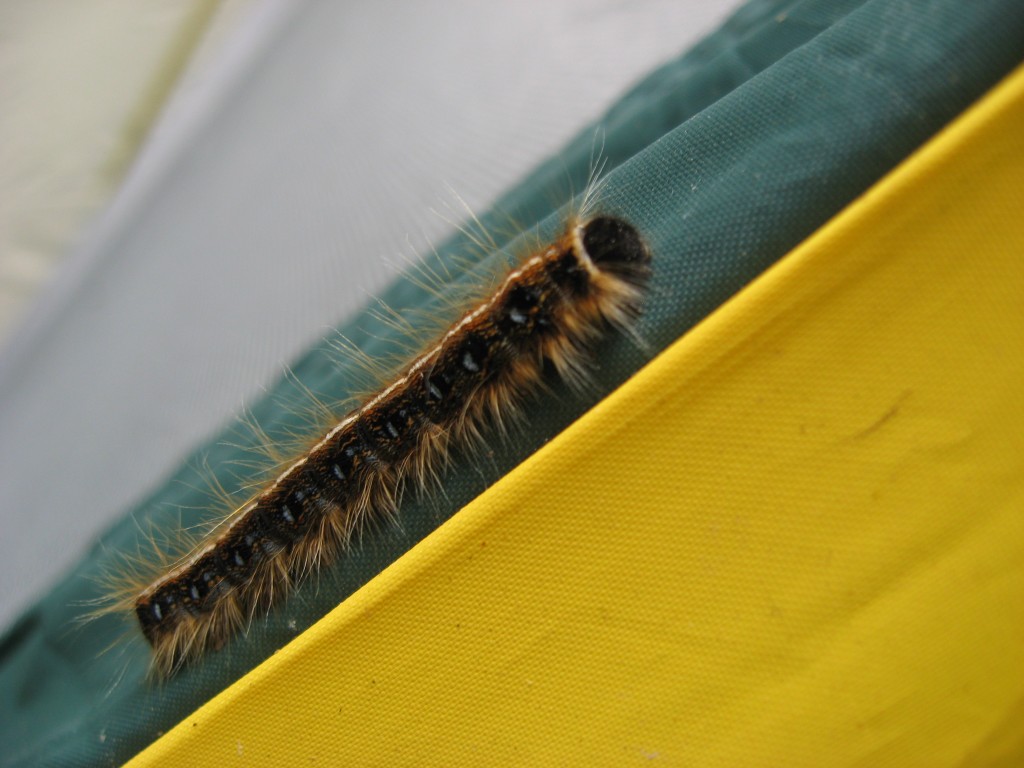 7 years ago this August I went camping for the first time in my life. Not 'sleep in a cozy camper' camping – we're talking in a tent, sleeping on the hard ground. I was nervous and excited and had no idea what to expect. Lucky for me, and the Mr (who was quite amused by my nervousness being a life-long camper himself), I settled right in and camping became my favorite way to get away for a weekend.
Now, 7 years later, I've had a few trips under my belt and learned a thing or two. This girl can build a darn good campfire, and cook some pretty delicious food on it, too. I can put up the tent all on my own and set  up camp like a pro.
But the one thing I've never learned is how to completely shut down from the technology I'm surrounded by. On past trips we've taken our laptop to watch movies or listen to music, and you can bet I've spent a good chunk of my camping experiences with my cell phone attached to me (either checking my social media and email, or complaining about the lack of signal to check the aforementioned items). It's like getting away from it all without even getting away from it all – it's pointless. And I can't even begin to tell you what was so important that I had to check it – and it's because it wasn't. At all. It was fluff.
Instead of the intended experience – a weekend of quiet and relaxation and recharging with those I love – I'm perpetuating the problem. I mean, here I am sitting in the middle of nature with all the sights and sounds and 'status' updates I can ask for courtesy of Mother Nature and what am I doing? Looking at my phone. And it angers me that I've allowed it to happen, that I've become so addicted to knowing what everyone else is doing at any given moment that I let it get in the way of enjoying the view and company of those who really matter to me.
As I look toward the next few upcoming trips I have planned – not to mention future ones I have yet to plan – I realize that I can't let this continue. Not if I really mean to make a change in my life.
I'm not sure if I want to just shut my phone off for the whole time we're gone on these upcoming trips, or if I want to leave my phone home entirely.  What would you do? Would you be too tempted to check it if you had it with you? I find I'm bargaining with myself – "What if you get lost and need the GPS? What if there's an emergency and you need to get help?" What if, what if, what if.