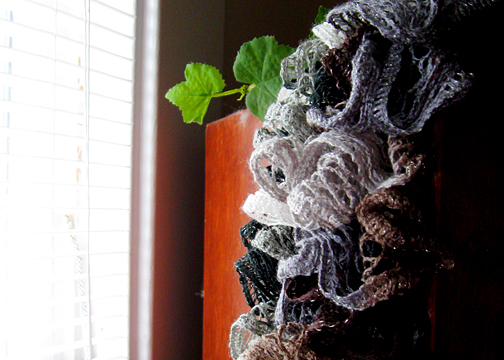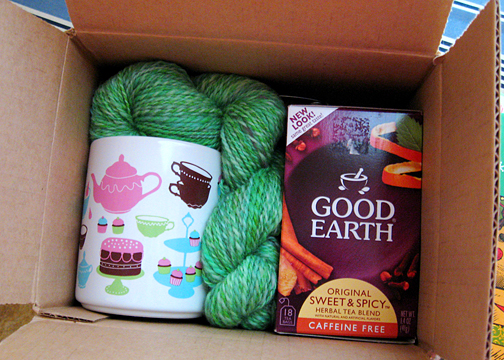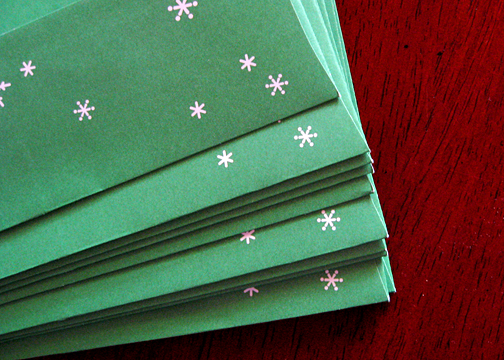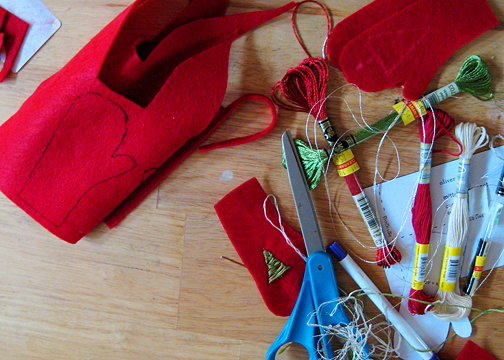 My house is an utter mess at the moment, with more projects going at once than I care to think about. A friend asked me a while ago to knit her a ruffle scarf and at the time I wasn't very busy so I said "Sure!" So, naturally, Friday I find two lovely balls of yarn on my desk at the office. Lucky for me they're a pretty quick knit!
I had some time to myself this morning, so I worked on finishing up some holiday mail – a package to a penpal I've been writing for the last several months, and lots of holiday cards to family and friends!
And then it was on to the holiday ornament failures. A few weeks ago I attempted to recreate something I had found online a while back. You were supposed to use air dry clay, so I bought the first air-dry thing I found at the store, which happened to be a paper clay. Things were all fine and dandy when I first made them but as they've dried out they've curled. I tried placing something heavy on top to keep them flat but they weren't drying so I gave up.
So then I moved on to trying mittens. Little acrylic felt mittens with embroidered pretties. It turns out I'm really not great at all at embroidering on felt – it's difficult to get the stitches close together without, instead, just making a larger hole. And my tree? Yeah, it wasn't supposed to look all criss-crossed like that. And let's not discuss the not-pictured snowflake I tried (and failed).
Maybe I'll paint and hang those clay ornaments, after all.