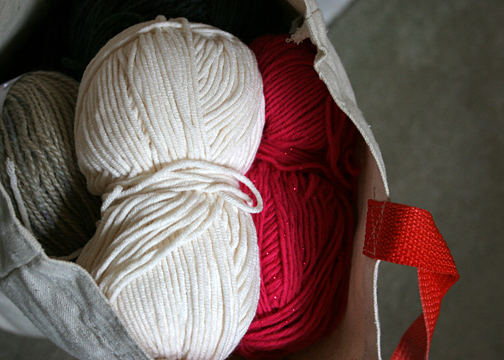 The munchkin is a month old now, and I'm finding myself more ready to embrace the Real World. Not that I don't enjoy soaking up baby snuggles or anything, because I totally do (also, baby farts are hilarious even if I do feel a bit bad about how uncomfortable the gas makes him). I just feel like I should start being a somewhat productive human being and start easing back into normal, everyday life so that my transition back to work in October goes as smoothly as possible. My goal right now is to just get up at a decent enough time instead of sleeping in every day as though it's the weekend. It's going to be a huge shock to my system if I have to go from sleeping in until about 8am or so to having to get up at 5:30am, and I'd like to avoid that.
So anyway, back to the point of my ramblings… I'm trying to be a functioning adult again. Which means I've decided I need to organize the house and downsize a lot of things as part of my "adult-ing." I've narrowed the major problems in the house down to this: craft supplies, the kitchen cabinets, the bookshelves, and my closet. This week I'm working on the craft supplies. I'm realizing how limited my time is going to be once I go back to work and I may also have been reading a lot of blogs on minimalism. I'm finding the combination of the two has given me motivation to really start letting things go.
Today it's the yarn stash and it's the hardest. I tell myself I can use those partial balls of yarn for something and then I never do. I used to use them for charity hats to donate but I have to remind myself of my real desire to knit for the baby now while I can. Who knows when I'll start up my charity hats again? It certainly will be a few years, and then do I really want to hold onto this yarn for that long? Do I really want it taking up all this space? No. It's just stuff weighing me down and it needs to go. Also going are the yarns that are not tied to any specific project (think single balls/skeins purchased because it's pretty/on sale) and yarns I purchased and tried to knit with but hated and don't want to use. Most of what is going is acrylic and some scratchy wool. Sock yarns are exceptions to the great destash – even if I don't need more socks I can always knit them as gifts. Handspun is, of course, also an exception.
Tomorrow, I tackle the sewing supplies/fabric – a much easier task!