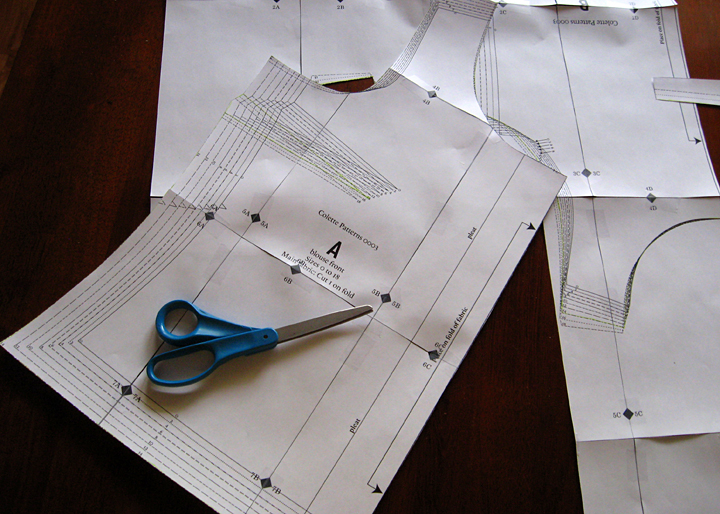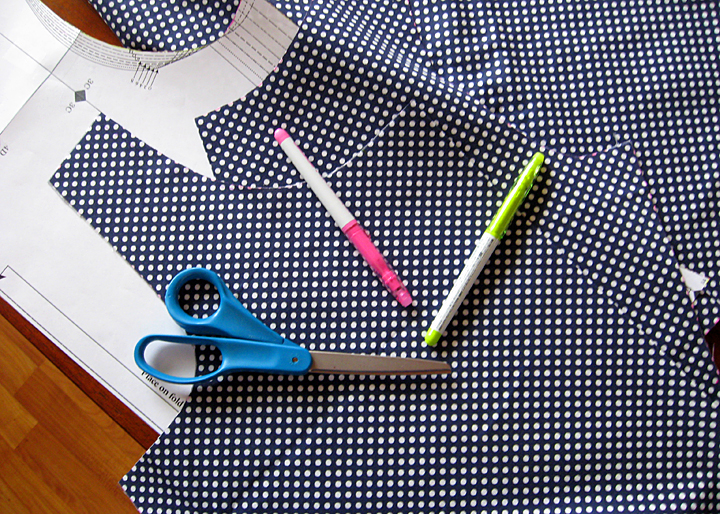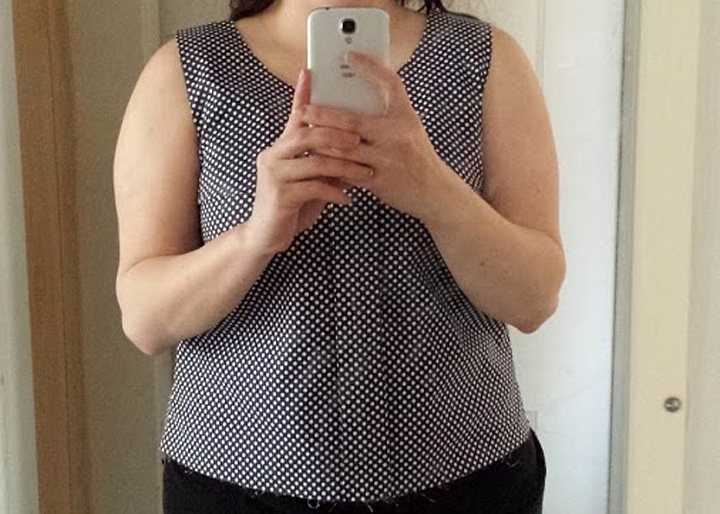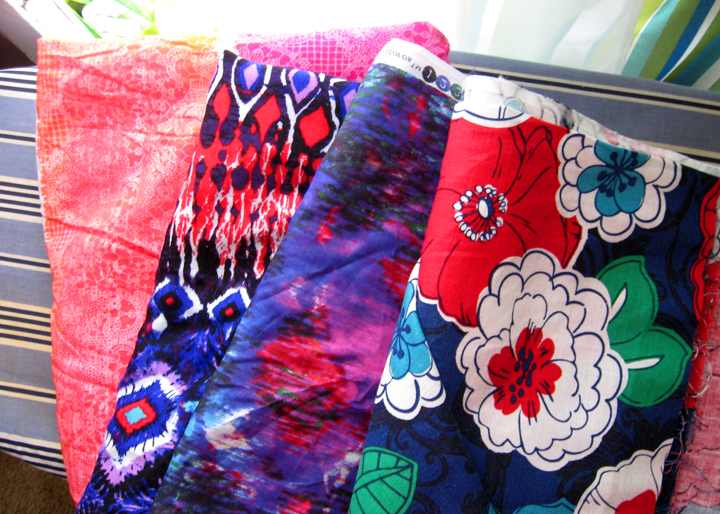 I have longed often to sew my own clothes. I've wasted I don't know how much money on fabric from time to time to attempt one project or another without much luck. Either the item doesn't work out, or it looks homemade and just… not good.
The husband was gone Friday and most of Saturday for an out of town conference, and I was left with two days to myself to do as I please (well, as much as one can with a baby to care for). I decided to try my hand at the Sorbetto tank – the pattern is just two pieces, with a cute pleat down the front, and some bias tape edging. Also, it's a free pattern which makes it right in my price range for something that may or may not work out. It's been quite cold here still, despite it being spring, but I've got an itch to trade my heavy winter knits for some light summer clothes, so I figured it was worth trying. Practice makes perfect, after all, and one of these days I might actually get the hang of sewing my own clothes, right?
My pattern printed wrong – my printer tried to scale the page so my 4″x4″ test square was coming up short by about 5/8s of an inch. I tried to accommodate that by cutting out a larger size, but I needed to go up one more (it fits, but it's snug). I also didn't think to account for the length being off, so it's too short. I used some navy/white polka-dot fabric I had on hand, meant for a bag I never got around to, but quilting cotton isn't great for garments. At least not that I've found. I never did the bias tape edging, though I might finish it just so I can get the practice.
I've re-printed the pattern today, and I'm going to try another test on some old sheets I bought since they're also from a project I never got around to. Then? It's onto sewing with these fabrics I picked up at Joann's today. Well, 3 of them, at least. That bottom pink is that shirred dress material that you just sew up and hem. It was on clearance and I'm a sucker for maxi skirts with my cropped jean jacket for summer work outfits, so I'm going to make the world's easiest dress out of it. Two of the fabrics were red tags, the other (the one in the middle) ended up being on sale after I fell in love with it and was already prepared to pay full price for it. Even with all the mistakes on the first try, I'm feeling really confident in my ability to make this tank work for me, which is a first. So we'll see – if I get confident enough with this pattern, I'm going to move on and try the Wiksten tank! After I saw Soulemama make it I've been dreaming of having my own!