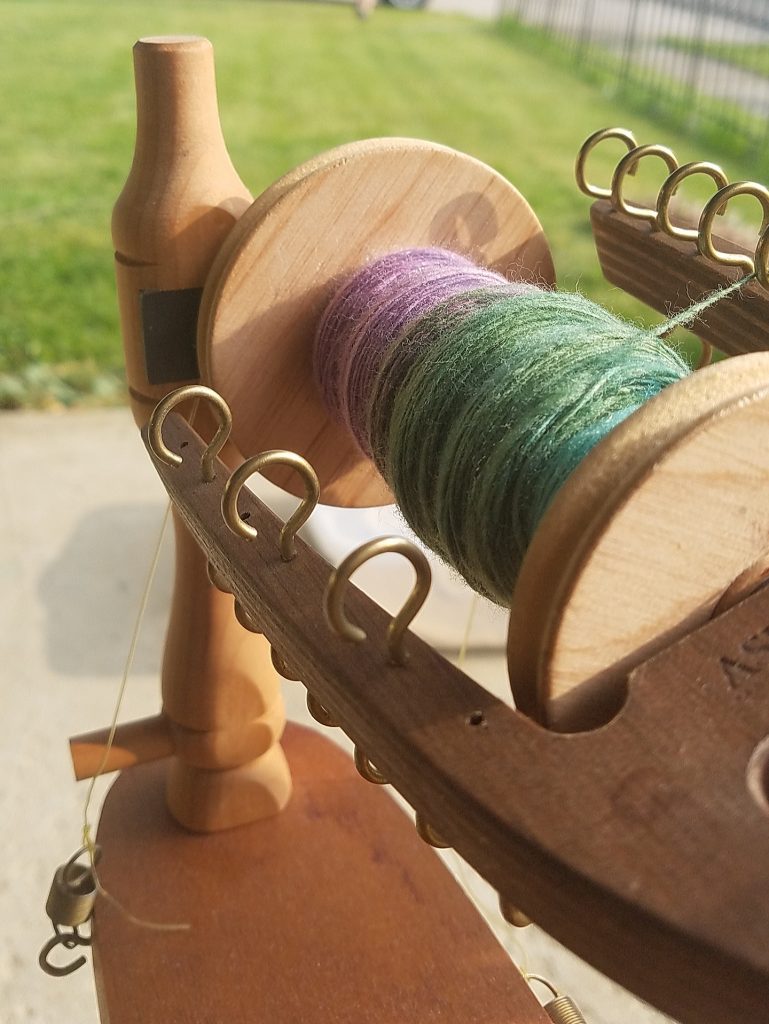 Mother's Day. A whole mix of emotions usually floods me today, stemming from years of being an unappreciated stepmom. This year feels… different, not necessarily good or bad. Just, neutral. Which I suppose is an improvement, at least.
The day has been pretty typical. Breakfast, grocery store trip, and just generally hanging out. I bought the new Peter Rabbit movie (since I do love Peter Rabbit, after all), and we snuggled up on the couch this morning and watched it while I knit on a sock. I'm obsessed with the cottage Bea lives in. Obsessed.
Today was still motherhood duty, of course. I had tried to spend some time in my craft room doing some organizing and general tidying up. I bought a peg board from Ikea, attempting to get some things off surfaces to look less cluttered (nevermind that I really need to just realize that my life is forever different with a kid and I should just give up the majority of what I have because I'll never get around to it again). But, of course, the kid had other plans. A few meltdowns later, we ended up snuggled in my bed trying to get a nap in. Then we spent some time outside, me spinning on my wheel and him spraying water everywhere ("washing" the garage, the car, making muddy puddles in the grass, etc). It was SO nice to be able to sit outside and enjoy the weather and spin.
The fiber I'm spinning is just okay – a bit felted and hard to spin and not what I would consider soft, so I'm just winging it and letting the yarn be what it wants to be. I don't even remember who dyed it, what the fiber is, etc. It' has been in my stash for a while, though. I'm thinking a 3-ply for some handspun mitts, most likely, because I can't see this yarn being anything next to the more sensitive skin areas like my neck.