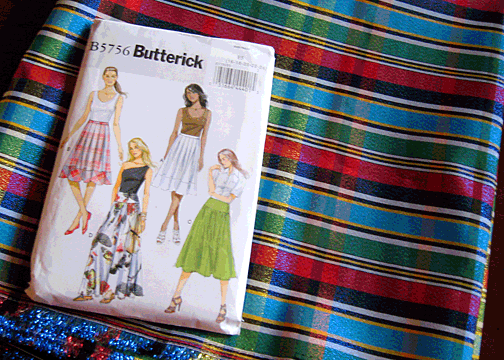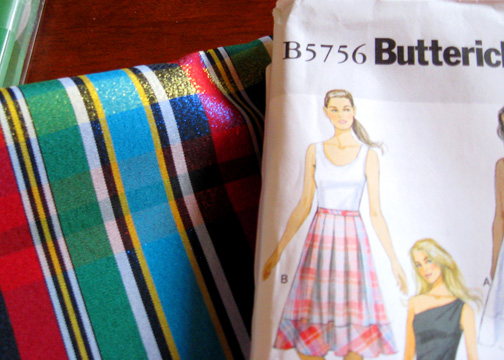 JoAnn's had 60% off this fabric and as soon as I saw it I knew it needed to be mine. And it needed to be a skirt. For the holidays, of course. As kids, mom purchased new fancy dresses for my sister and I exactly twice a year – once for Christmas, and once for Easter. The Christmas ones were my favorite.
It's been a while since I dressed up for the holidays. These last few years I've just worn jeans with a nice shirt, which isn't bad or anything. But I miss those fancy outfits and having an excuse for dressing up. So, providing I don't screw this up, I'll pair this skirt up with a white tank, a colored cardigan (I'm thinking red, but I'll have to see what looks better once the skirt is finished) and maybe make myself a little hair pin out of leftover fabric.
I've never worked with taffeta before. Hell, I've not really made a truly wear-able skirt before by a sewing pattern, either, with a proper waist band instead of elastic. So this will definitely be interesting, and challenging, and hopefully a totally rewarding experience. At least the fabric was reasonable, at $5.19/yard rather than the regular $12.99 price tag, so if I screw it up I'll be disappointed but not furious at the huge waste of money.