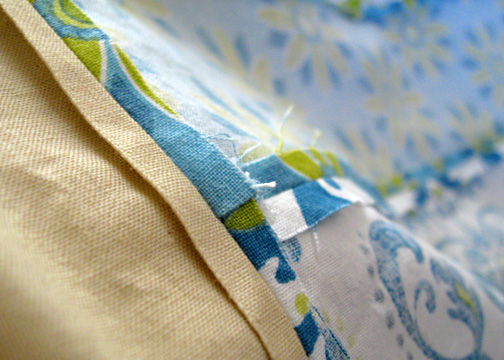 I had a mini meltdown this morning. As I gathered my supplies together to work more on my quilt, I started doing the math in my head. Queen size quilts, by the measurements I found here, should be 88×96. I thought surely I had purchased enough fabric. But as I did the math I started to realize that maybe I was wrong, and that perhaps I would have to cut my quilt down to maybe a full or even a twin size. Which just wouldn't do.
I started thinking of other ways to make the fabric work. After all, that was $40 I spent just for the tan fabric for the top of the quilt (as I have yet to buy the batting or the backing fabric). Sidenote: Thinking about how much this quilt costs when everything is said and done makes me cringe. I won't spend $100+ for yarn for a sweater, and most of my clothes and home decor and whatnot is thrifted. Suddenly I'm now making a $100+ quilt for my bed. But I digress…
Turns out, after much fretting, I was perfectly fine. And the quilt is piecing together quite nicely.