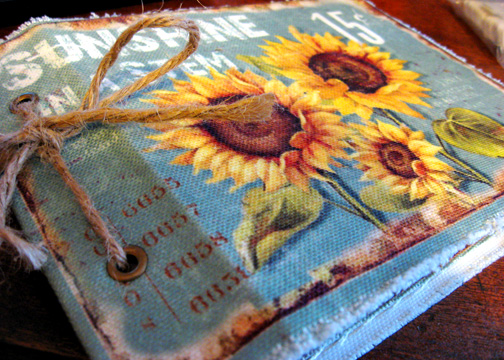 Readying? That doesn't look like a word to me, but whatever.
I picked this little journal up at a local store on clearance last year. It started with an idea from SouleMama's blog post about having a farm journal in her home to record everything from seed orders to garden plans and such. I thought it was a fantastic idea and a perfect excuse to find a journal (I think I paid $3 for this one?) to write in. As much as I love the internet and blogging, I really enjoy writing in journals.
I placed my big seed order for the garden this morning. Which wasn't a big seed order after all – just $20 or so. We have a small area, though – not the big farm like I want to own eventually. I'm trying some new veggies this year – our garden has normally been a 'salsa' and 'pickle' garden, raising tomatoes, peppers, cucumbers, and onions. This year I'm trying some multi-color corn (for use as decorations and for tortillas, since the description says it can be ground up and used as so) as well as pole green beans and some black beans for soups and stews.
There are trellises to build, seeds to start indoors, and so much more. This year we're going the vertical route, trying to trellis up as much as we can to maximize space. I love cucumbers and pickling, but one cucumber plant takes up a giant part of the ground space the way we normally do it. I hate that our growing season isn't as long as some of the blogs I read (I'm talking about you, Californians!). We can't do anything during these winter months but dream of digging back into the soil after the temperatures rise and the ground thaws. So until then I'm keeping myself busy with everything I can do.