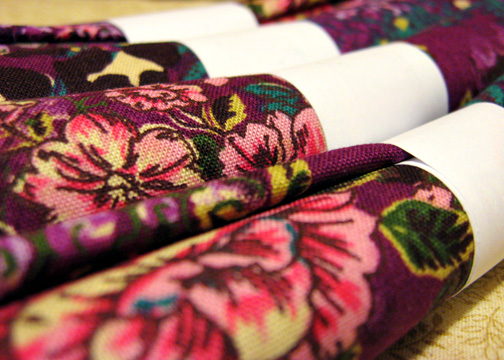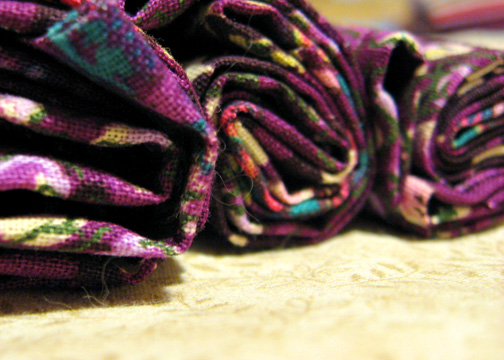 I loathe this time of year. It's dark, dreary, and no amount of daylight ever feels like enough.
I picked up some fat quarters the other day. I fell in love with this fabric – the colors, the pattern, the flowers. It seemed like it would be a good remedy for days like this. We need some new cloth napkins, or at least that's what I told my husband when I came home with these. (Though at this point I think he knows me enough to see through that and know what's really going on!)
I haven't decided, yet, if I want to edge them with a contrasting color bias tape (or maybe just a plain plum that matches them?) or if I just want to leave them with a plain hem. What do you think?