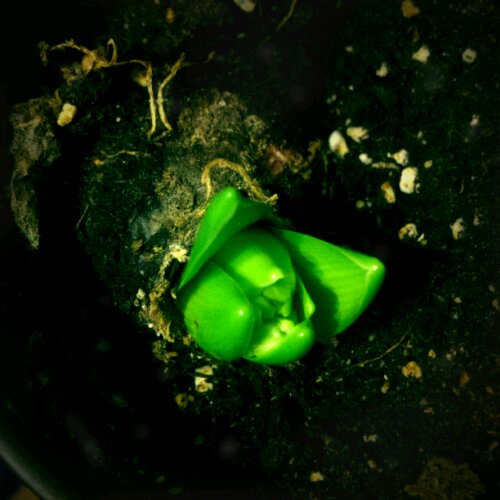 Sometimes being lazy with the gardening has it's perks.
Last spring I bought some bulbs from the local home improvement retailer. I realize that a. I should have purchased bulbs in the fall and b. I could have gotten a whole bag for what I paid for the potted ones… But it was really a spur-of-the-moment choice.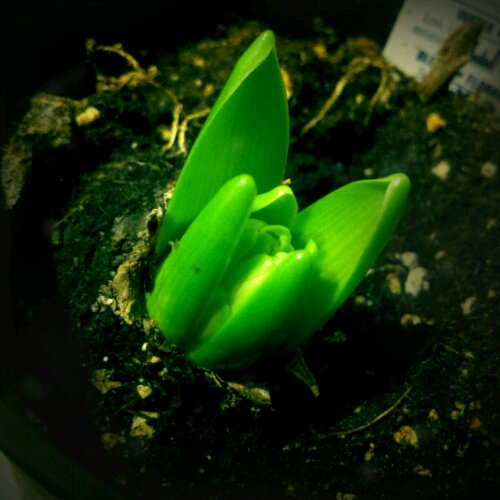 Failing to plant these babies into the ground in the fall, they sat indoors by a window looking rather pathetic (after all, it was just a plastic container of dirt to anyone who didn't know better). Until now – now they show signs of life. Signs of growth. Signs of the thing I need most this time of year: reassurance that winter, my least favorite season – made only enjoyable by warm hand knits, will be over before I know it.