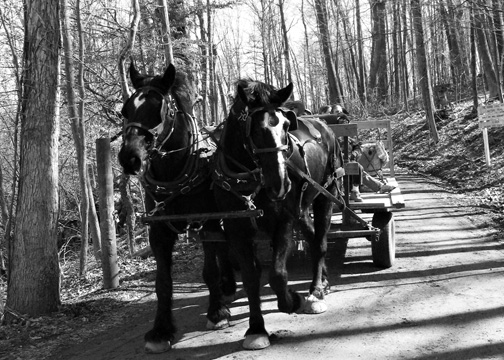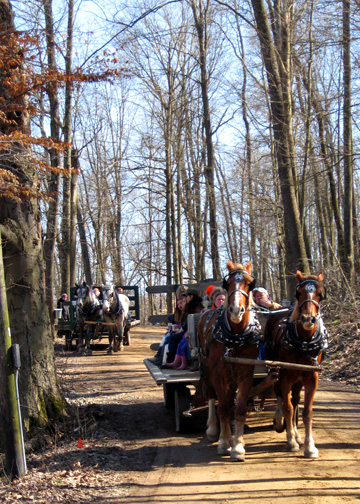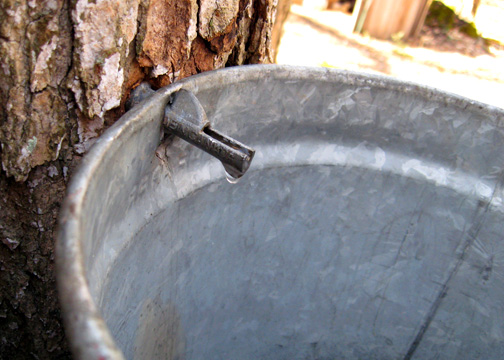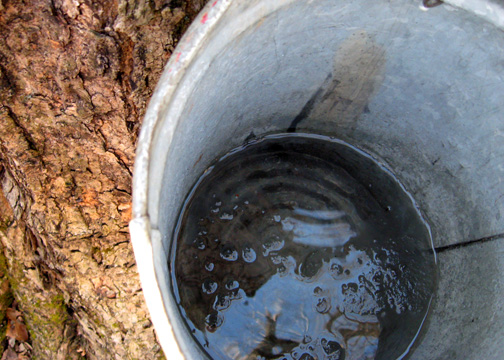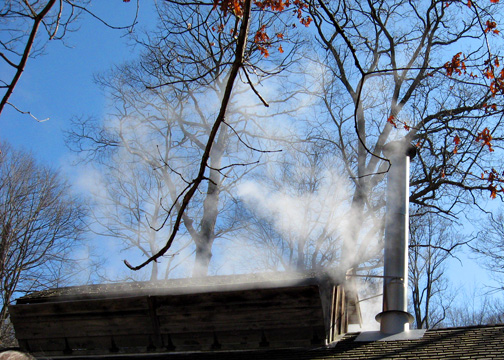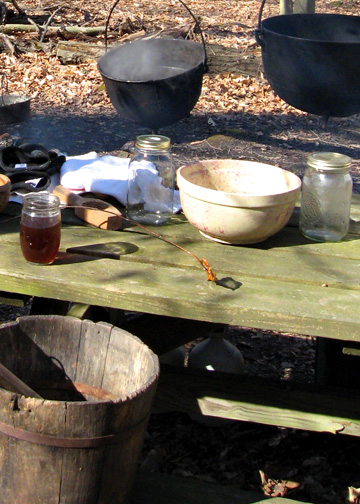 On a cool but sunny Saturday we took a little field trip to one of the local maple syrup festivals. It was a lovely, relaxing drive through the countryside, passing lovely little houses and beautiful waters that will be even more beautiful when green hits the trees, and a lovely day to get out of the house. We even spotted a little pick-your-own blueberry place on the way that I'm planning on visiting later this year once they're in season.
As it turns out, maple syrup? Not really all that interesting. Which, really, I knew that. I'm not a stranger to things such as this. You tap a tree, you collect the clear syrup, you cook it down, filter it out, and then enjoy it on your pancakes. Not really rocket science (OK, the way they explained it sounded far more complicated… but whatever). However, I haven't ever actually seen it done in person. And besides, how can I resist a chance to get outdoors and in some woods? On a farm of all places? (My niece made a point to constantly remind me that it smelled like horse poop and refused to believe that it was actually a nice smell to me. Maybe I'm weird and just too stubborn to realize it?)
I wish I could say that I came home with a giant gallon jug of local maple syrup. $10 in your pocket doesn't get you very far with maple syrup, however. And, thanks to our weather this year (the lack of a real winter, in particular) the syrup production is down so I imagine it's going to go even higher. Maybe one of these days I'll get my farm with some sugar maples of my own to tap.