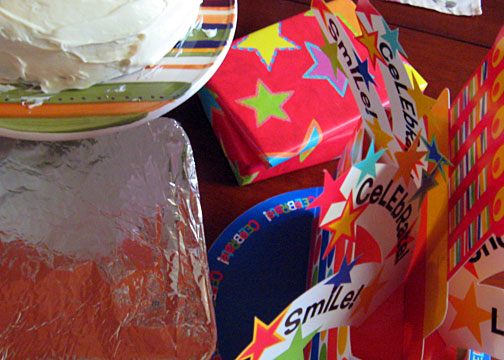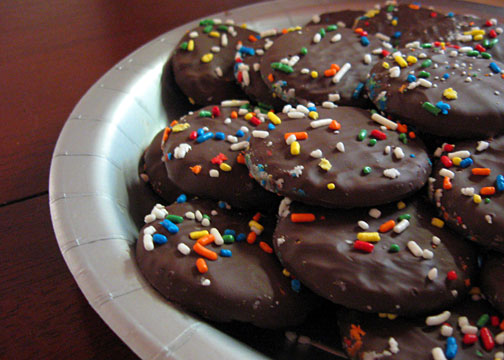 I spent the majority of my Labor Day weekend rushing around trying to clean the house in preparation for Sunday's birthday party for the teenager new adult in the family. I really need someone with me at all times to constantly remind me of how bad of an idea big parties are. It's not that I don't like people… it's just that I really am kind of a crappy hostess. And I stress out way too much over trying to have everything taken care of.
Anyway. The party went along fine. The house was packed, we had good food, lots of cake, and I think the kid made out pretty well. I was so busy with everything that I completely forgot to take time out for pictures.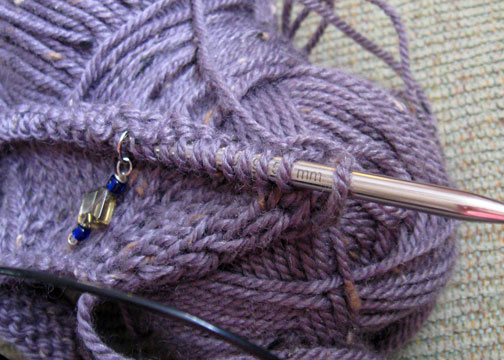 After the constant rushing around from the festivities I needed a break, so Monday I kicked back with some knitting. A little Baby Sophisticate for another friend expecting twins. It's a really fast knit and really adorable in this yarn (Plymouth Encore Tweed Worsted in Grape Jam). I'll have this one done tonight, then it's onto the second one (in a pretty matching gray).