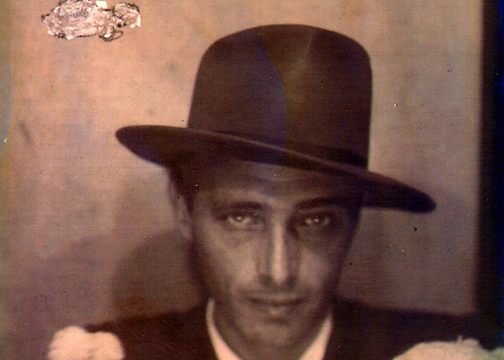 Oh, happy happy day! Years ago, I took a scanner with me on a visit to my grandparents to get some copies of family photos. I wanted digital versions in case the originals ended up lost. I had a folder full of scans, and a set of papers with notes written down on who was in each photo.
At some point, the laptop I used crashed and I thought I pulled the images off before we reformatted it, but then I could never find them. All those family photos, gone in a second! I tried to be smart and had, at one point, uploaded them to a web server mine but, of course, forgot what domain I put them on.
…Until today. While doing some routine server maintenance, I logged in and found a folder full of the family photos! Hooray! I'm so overwhelmed with happiness here that they aren't lost forever. I can no longer find my notes, so I'm not entirely sure who the man in this photo is (I think it's my great grandfather, as he is holding two babies who look to be the same age and I know my great grandmother had several sets of twins). I don't even care who they are, at this point, I'm just happy to have them back and know they're not lost!