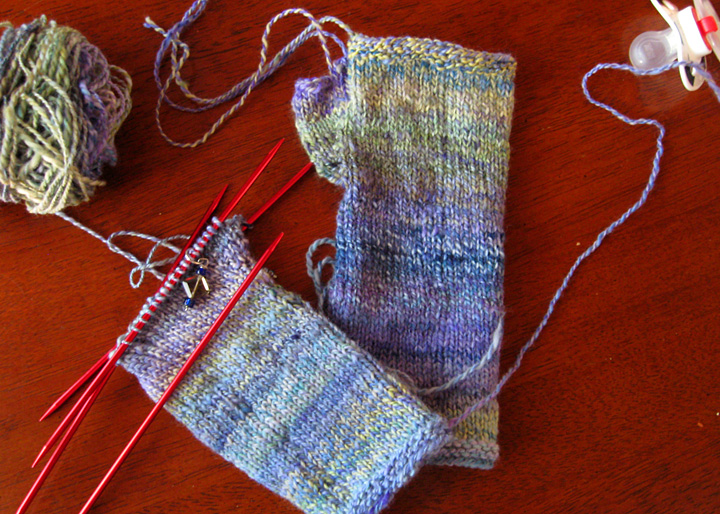 I've officially started holiday crafting. I'm not sure this is the best idea, given time constraints and all, but I'm giving it a good go anyway. I'm trying to keep my plans fairly simple – some knit fingerless mitts, a few knitting project bags, maybe a hat or two?
Do you recognize that yarn? That's the recent spinning from Tour de Fleece. It's LOVELY. I was a bit worried that my spinning would ruin the loveliness that is malabrigo, but the finished yarn is SO soft. The mitts feel lovely on your hands. I didn't use a pattern – I couldn't find anything I liked – so I just kind of winged it. The great thing is that this project is using only a little bit of the yarn, so I'll have plenty left for at least a second pair. Maybe even enough for a small pair for the Little Mister. These knit up so quickly, which is a nice change from all the other projects I keep starting.
Do you have any gifts you're working on?