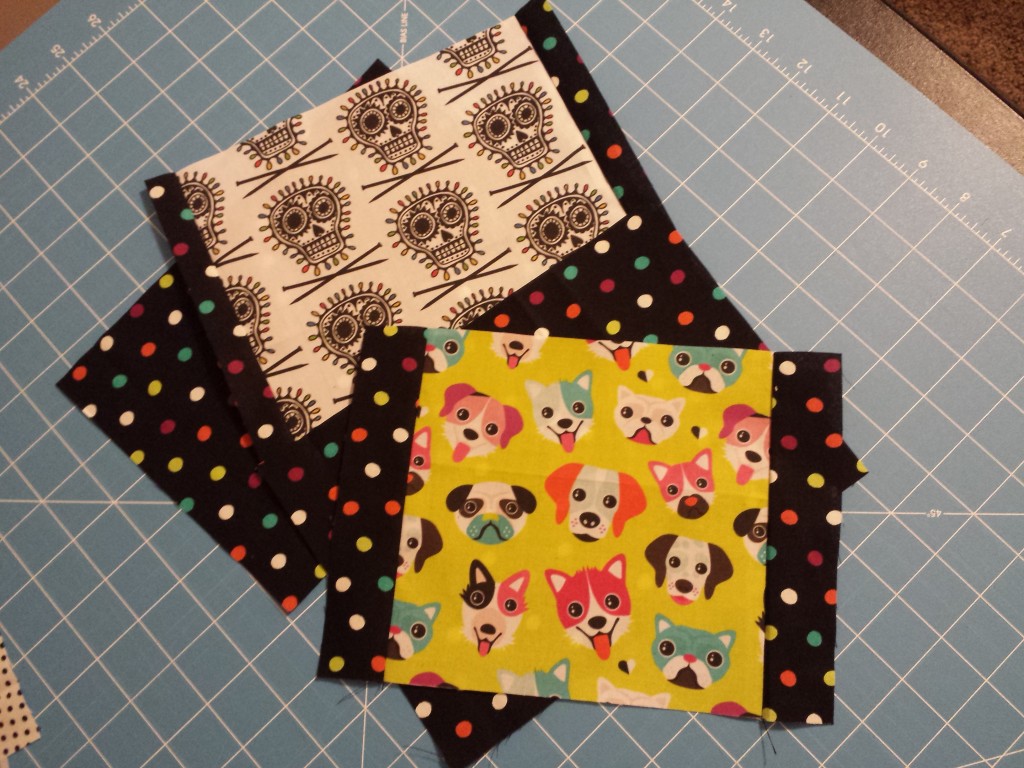 Last night I settled into the craft room, determined to finish a shirt for the Little Mr. It's my first go-round with the Oliver & S sailboat top and… it wasn't going well. The shirt is made very sloppy because I suck at directions. There are folds and tucks on the sleeve because I've never set in a woven fabric sleeve before. The raw edges along the seams are… well, raw. The pattern didn't tell me to overcast those edges, too, but it also didn't tell me to enclose the seams nicely, either.
By the time I got to the last part – the sleeve hem – I was overly frustrated. How am I supposed to hem the sleeve on a child's sized shirt when it's too small to fit on my machine?? Ugh.
So I moved on. I started in on another holiday gift project using some spoonflower test swatches I ordered. I didn't want to pay $11 or whatever it is for a fat quarter of something I'd not use again, so I decided to use the custom fabrics as a panel instead. These are paired with some fabric scraps from another project, and I haven't decided on the lining fabric yet.
Basically,  I spent 2 hours in the craft room only to not finish a single project. It's a good thing this is only October and I have time before these all NEED to be made.