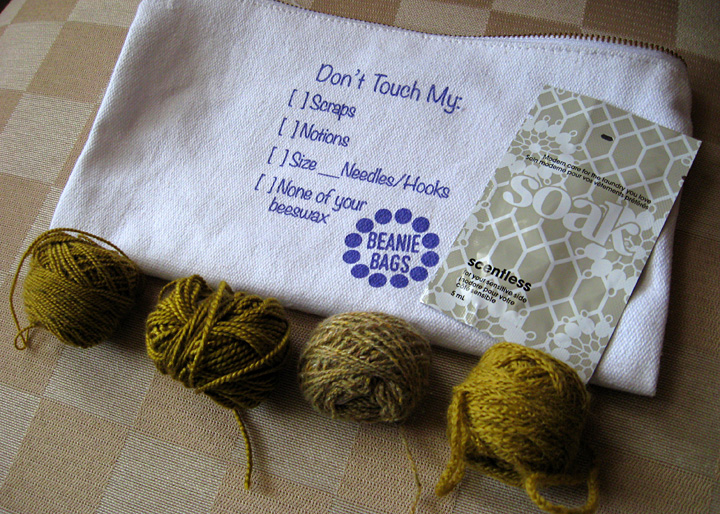 Here's November's Beanie Bag from Jimmy Beans Wool. Better late than never, I guess (on my part, I mean – I received my shipment in a timely manner this time around).
Left-Right: Shibui Cima in Pollen; Shibui Staccato in Pollen; Shibui Pebble in Pollen; Shibui Maai in Pollen. Extras: packet of soak, with a plastic darning needle taped to the back.
Seriously disappointed in the overall ugliness of this Pollen color and that I ended up with 4 of the same colorway. I mean, I guess it's nice to see the differences of the colors on the different bases, and I probably wouldn't care if it wasn't such an awful color… but yuck, yuck yuck.