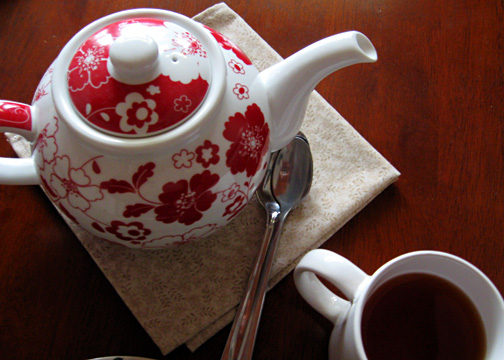 Breakfast: Tea with honey and a piece of buttered toast.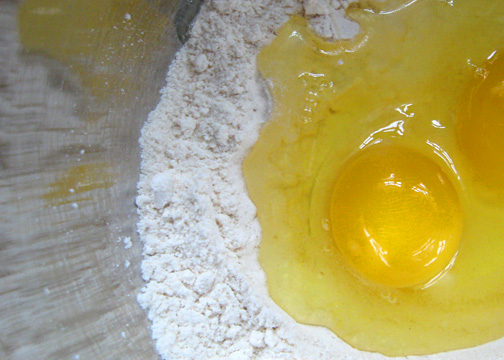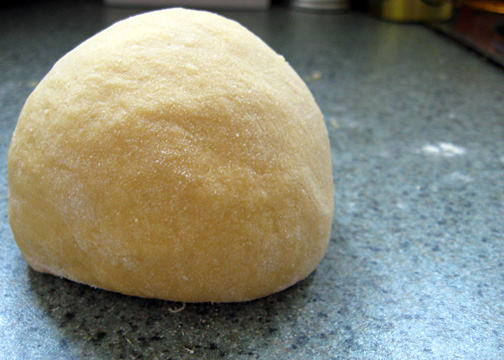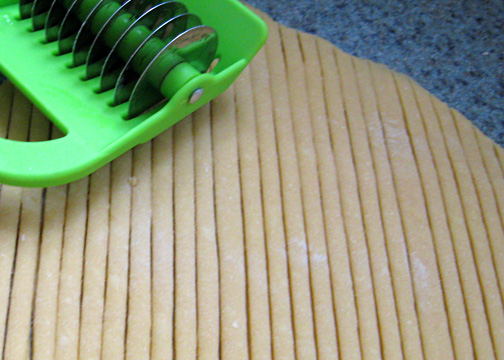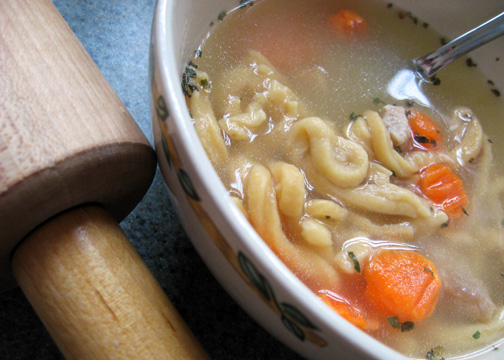 Second Breakfast: chicken noodle soup with homemade noodles. Yes, you read right. Second Breakfast. Apparently I'm a hobbit. Also, chicken noodle soup. For breakfast. With homemade noodles. I'm sick and cranky and it's comfort food, so shut it. (That's an herb mincer, by the way, that I used to cut the noodles with.)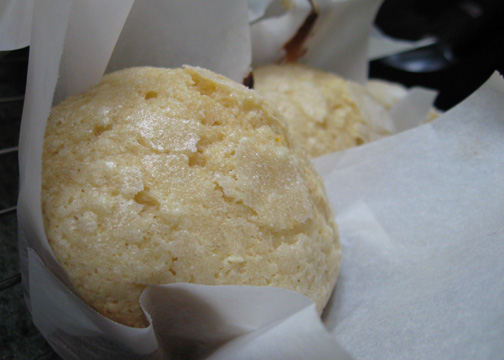 Dessert/snacks/stuff my face with carbs: Tuscan Lemon Muffins. I was really iffy on these as I made the batter. But after baking and trying I've decided that they're worthy of making again. Light and not overly heavy on the lemon flavor.
Now if you'll excuse me, I'm going to go take some more medicine, chug some more orange juice, stuff my face with another muffin, and crawl in bed and try to break this fever.