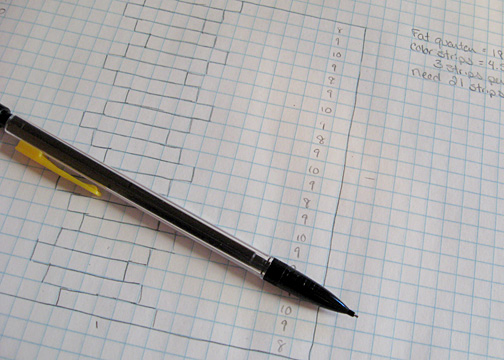 I got it into my head today to make a quilt. I had purchased a package of fat quarters a few weeks back thinking it would make a pretty, small quilt to curl up under on the sofa, but this morning I realized that the colors in the fabrics matches quite well to the wall color of our bedroom. Naturally, I had to start planning it out right away. I'm aiming for something simple for this quilt. I'm still not quite comfortable with my quilting skills just yet, so I don't want to get overly fancy/complicated. I probably should have started with a quilt for the twin size guest bed… but whatever. Biting off more than I can chew is practically the story of my life.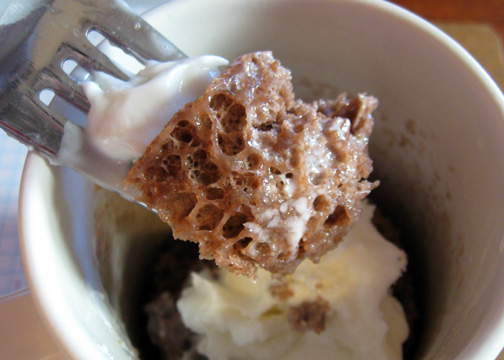 And in the "shit that kinda scares me" category… cake in a mug. I saw the idea floating around on the internet and decided to try it. I mean, I love cake, but we generally don't need an entire cake to eat around the house. Really, I just want cake for the day and then I'm over it. Brownies, on the other hand… but I digress.
The cake in a mug thing goes as follows: You buy two boxes of cake mix – one in a flavor of your choice (I picked chocolate fudge), the other *has* to be Angel Food cake. You mix them together really well and store it in an air-tight container. When you want a piece of cake, you take 3 tablespoons of cake mix and add 2 tablespoons of water and stir it up until it looks like a batter. Then you throw it in the microwave for 1 minute.
A lot of people online were raving about how awesome this is. For me it's just kind of 'meh.' It doesn't taste chocolatey to me like I had hoped. The batter gets frothy when you start mixing it, and it has a smell that I just can't put my finger on. It certainly doesn't smell as delicious as a traditional cake. Plus there is all those weird ingredients listed on the packaging. I'd rather bake my own cake from scratch with whole wheat flour, real butter, etc. Unfortunately I now have a big container of the mix. What to do?