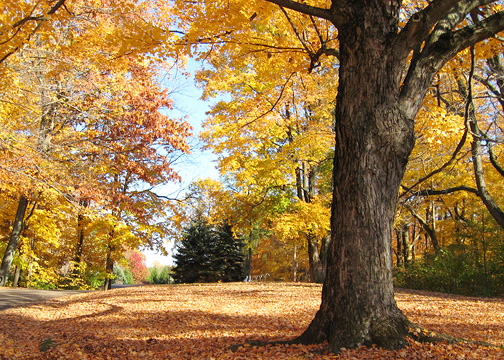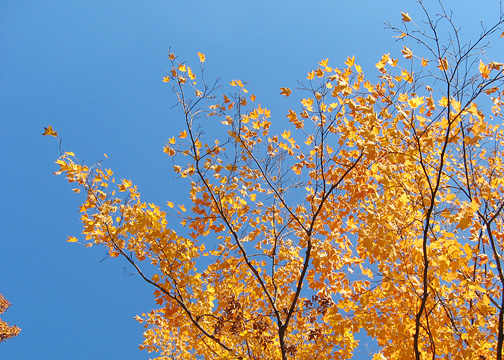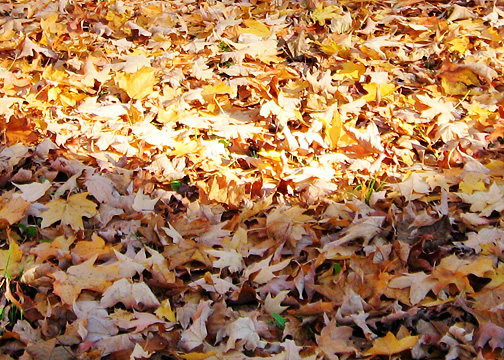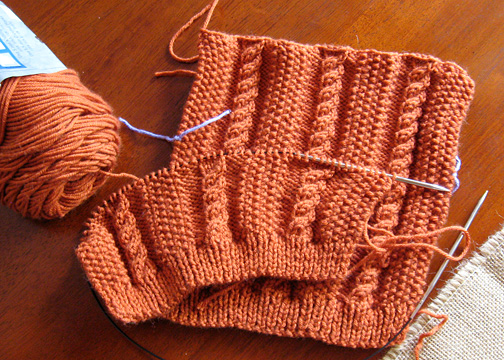 The trees were in peak color this weekend, and before long the wind will shake the rest of the leaves off the limbs and leave us with the stark, bare branches of winter. I can't help but want to repeat "Winter is coming" over and over again, to which my husband just gives me a look because he hasn't read the Game of Thrones series to know where the phrase comes from. These photos were taken at a State Park about a 1/2 hr north of us. We have a habit of always heading south but I really should remember to head north once in a while.
It always amazes me how slowly yet how quickly the trees change. Each fall I study the trees, anticipating their change, anxiously and excitedly finding certain varieties changing earlier than others even if they are only barely changed. For weeks I do this, feeling as though they'll never shift. And then, like magic, suddenly everything is in full swing. A month of anticipation for gorgeous color that disappears in what feels like a blink of an eye. Fall is never here long enough.
More progress on the little knit from my previous post – another baby sweater for another friend having twins. The pattern is Sweet Cables in Pink from Creative Knitting's July 2008 issue. I so rarely knit from my pile of knitting magazines, but I was tired of searching through Ravelry's pattern database and nothing was catching my eye. And what's the point of buying magazines and books if you're never going to make anything from them?