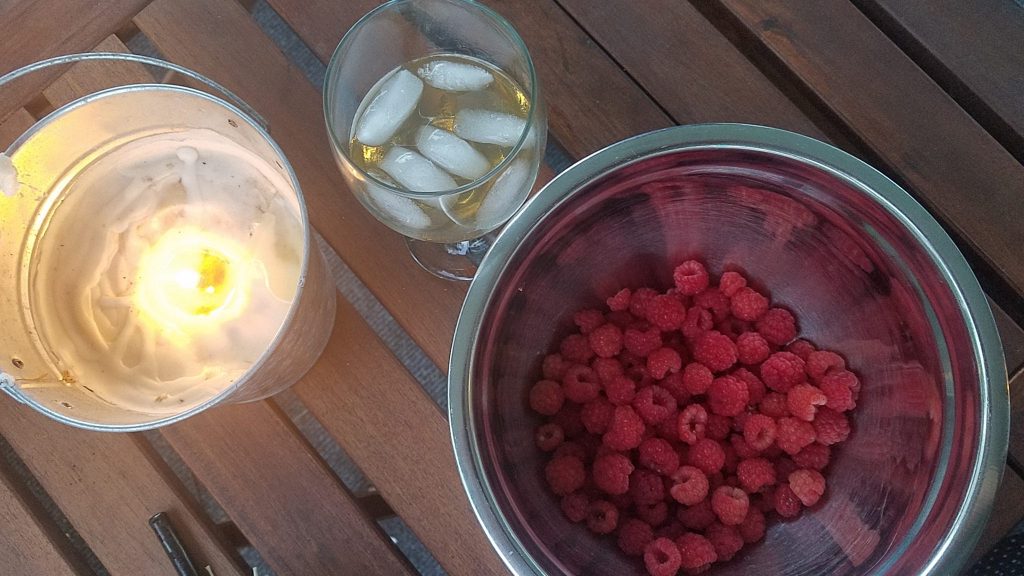 Well, here we are. 34 years old. This getting older thing gets easier, I tell you. I'm sure that might somehow go away, but I much prefer my 30s to my 20s (though admittedly that first few years in my 30s were hard mostly because I was still adjusting to motherhood and everything about it that consumes my life). Last year I was more embracing of my age, and this year it feels that way even more so.
The day was pretty low-key. Breakfast at Bob Evans. BMV trip to get my car tags renewed. Trying to hide in the craft room a bit to knit and watch Outlander after not getting to knit for a few weeks. Then off to my college class for a few hours before coming home and enjoying some bourbon and fresh-picked raspberries from my little urban homestead on the porch.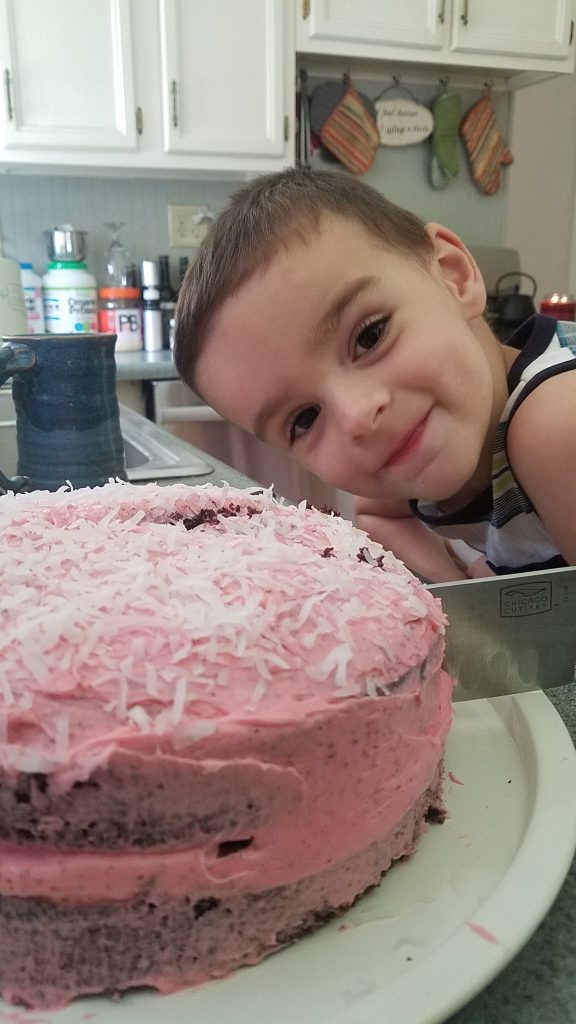 Most years I make my own birthday cake as a tradition. This year, the Little Mr wanted to bake me a cake. We've been watching a lot of cooking shows, and he had this whole vision of what, exactly, he wanted to make for me. So we had chocolate cherry coconut cake for my birthday, which was quite delicious! (and even if it wasn't, I'd still eat it because he was so proud of himself!).