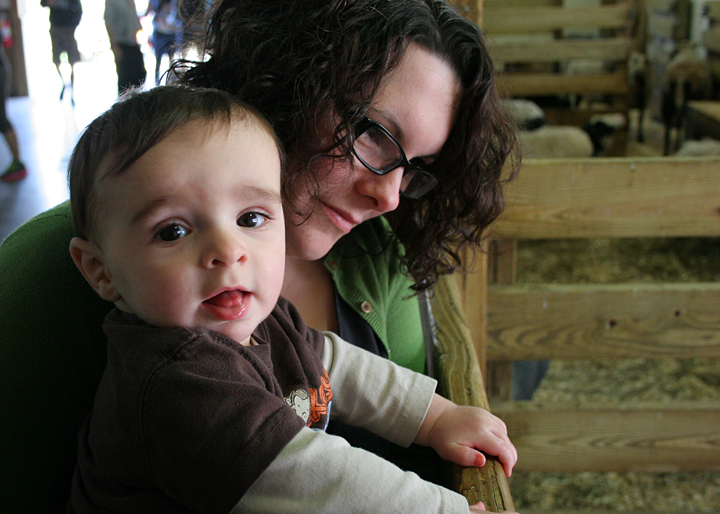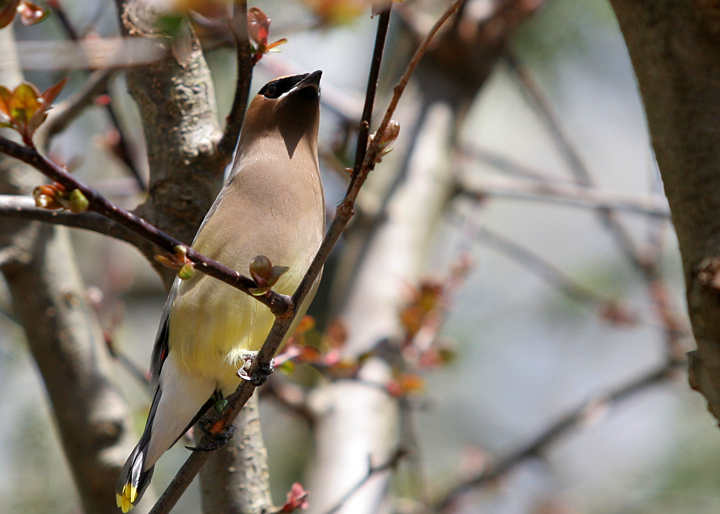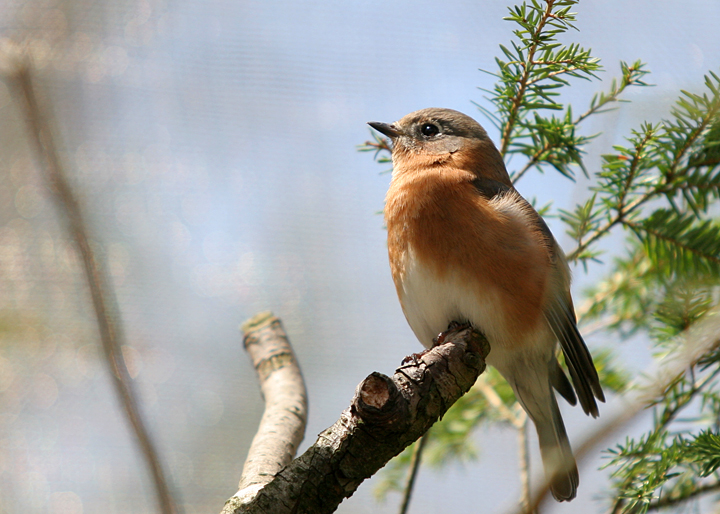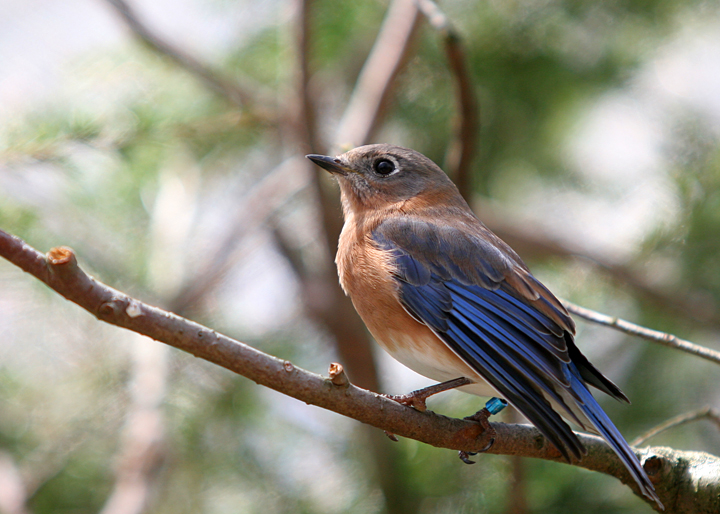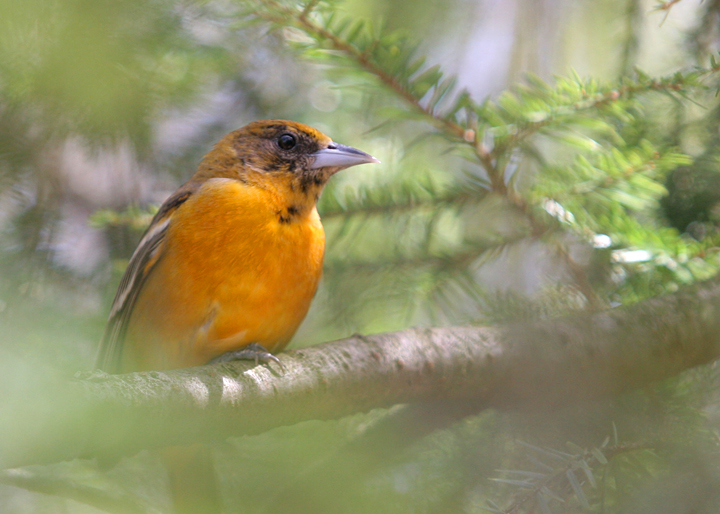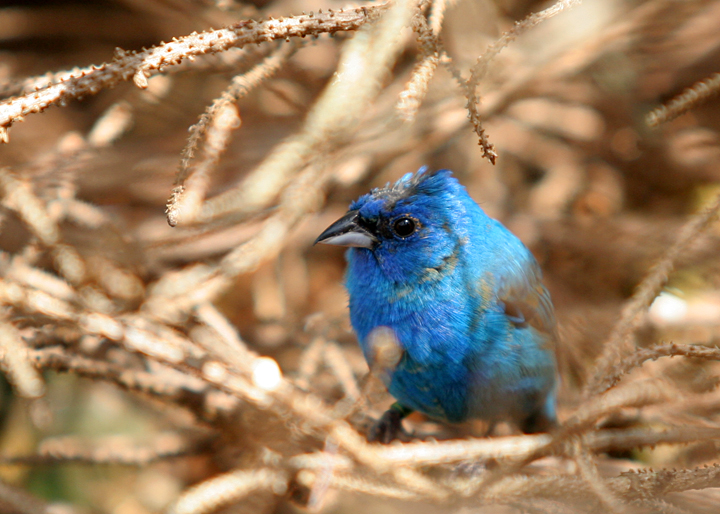 We made a trip today to the zoo. I'm fortunate enough to live within easy driving distance to the fantastic Columbus Zoo. I don't think I ever truly appreciated it until I went and visited other zoos elsewhere. We really do seem to have one of the best zoos, at least when it comes to Ohio – it isn't like I've traveled elsewhere to see if there's any other that compares.
It was the kid's first trip and it went pretty much as expected – he'd rather chew on the wood at the displays and didn't really care about the animals. It was busy, though, since it's one of the nicer days we've had in a while on a weekend. We didn't get to see the whole zoo, but I don't mind because we got to see my favorite: the aviary. I know, I know – the zoo is packed full of other animals to see and ones probably more interesting than some North American birds. I can't help it. I like birds. We have a zoo pass for the season, so I'll probably try to go back on a weekday in hopes that it's less busy so we can get closer. Maybe if we go a few times the Little Mr will get more into it?
This evening I'm going to cut into my fabric for my next Sorbetto. I wore my black one today under a green cardigan and I absolutely love how comfortable it is to wear, which really cemented my desire for MOAR TANKS! So here's hoping this next one turns out as awesome as the first!