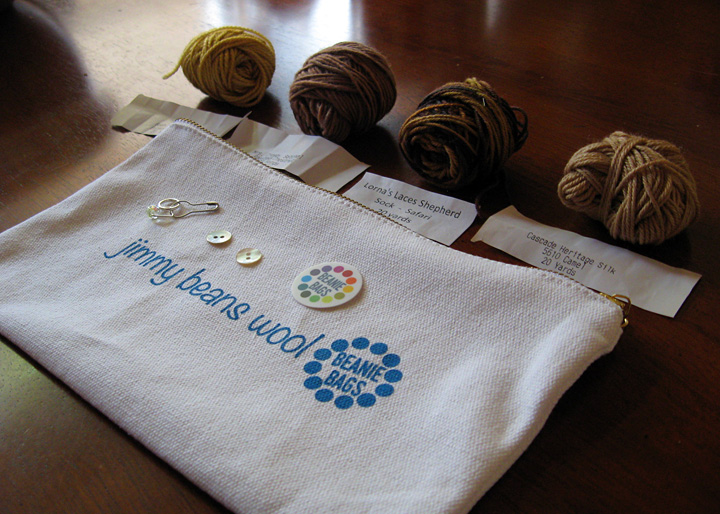 Last month I saw a post about Jimmy Beans Wool offering a subscription service for yarn. For $10, each month you receive samplings of different yarns. Since I'm no stranger to $10 shipments (I had Birchbox previously, but I've tired of the samples of cosmetics and canceled it), I was totally in!
Today my shipment arrived (well, last night technically) so I thought I'd show off what I received. There's 20 yards each of the following (from left to right): Baah La Jolla/Byzantine Gold; Mrs Crosby Satchel/Roasted Chestnut; Lorna's Laces Shepherd Sock/Safari; Cascade Heritage Silk/5610 Camel. Plus there's two buttons and a stitch marker. They also included a little printed card that has a wristlet pattern on the back of it, but since I'm not a knitted jewelry kind of person it's not really something I'll wear and therefore won't make.
I'm kind of 'meh' on the colors. They're very fall-like, for sure. I might use the gold for a star ornament, and the chestnut for the trunk on some holiday trees. The safari and the camel… I will probably just swatch those to see how they knit unless some other pattern comes to mind.