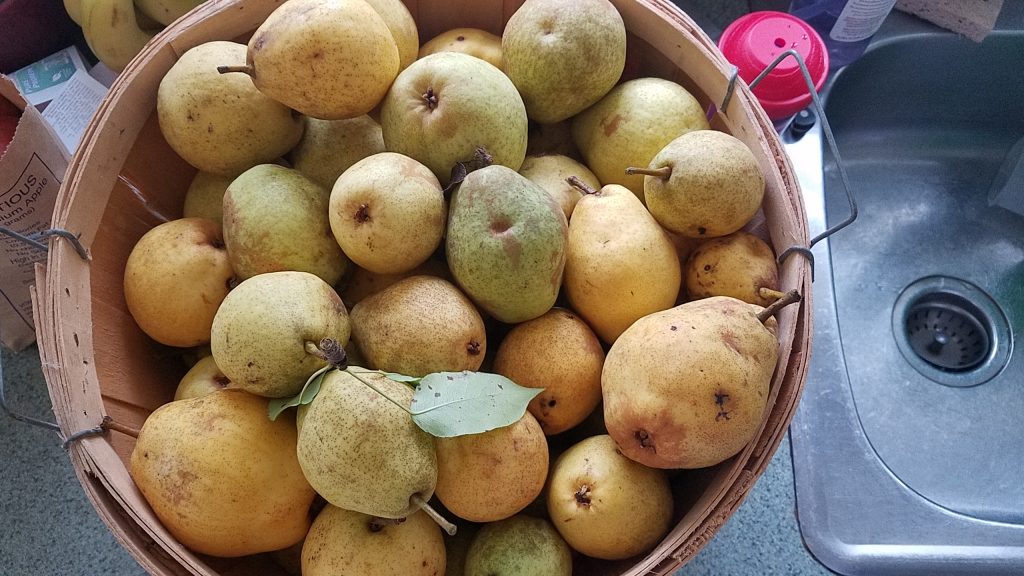 I kept busy this weekend with canning. The store had some produce on sale, so I came home with ingredients to make strawberry lemon jam, more sriracha peach sauce, apples for applesauce, cider for a mustard glaze (need to find the mustard seed in bulk, first), and got to work. And then, today, after going thrift store shopping for clothes for the Little Mr (because winter is coming and he's growing like a weed), my mom handed me this. A giant basket of free pears straight from her tree. Free produce to can and preserve and feed us through winter, should we need it.
Maybe this job loss is what I needed. A reason to get back to my roots, my canning and preserving and being more frugal. Though, it probably would have been better if I had been the one to lose my job, instead, so I'd have more time to make foods from scratch for cheap… but it is what it is.
Anyone have some pear recipes they love they're willing to share?