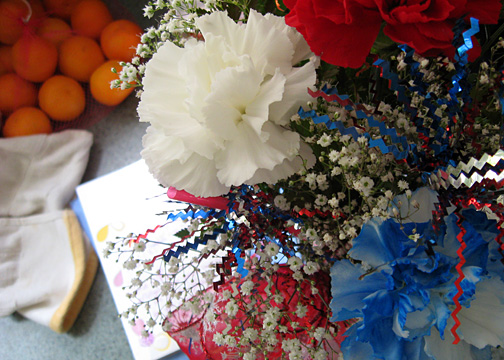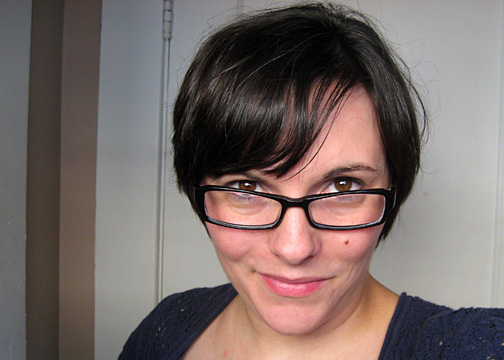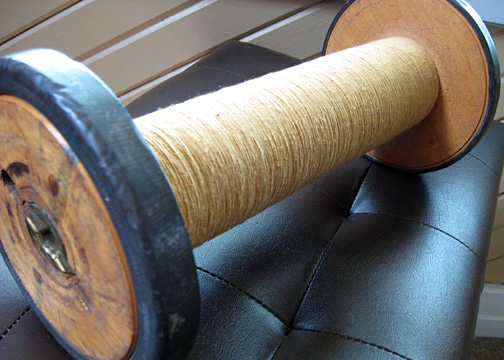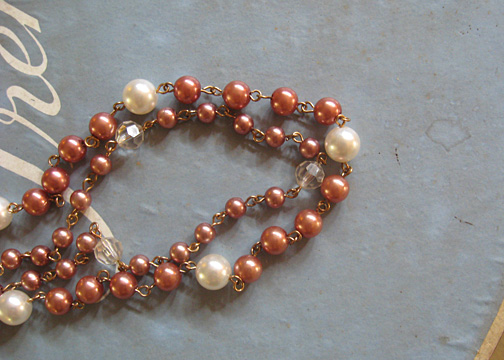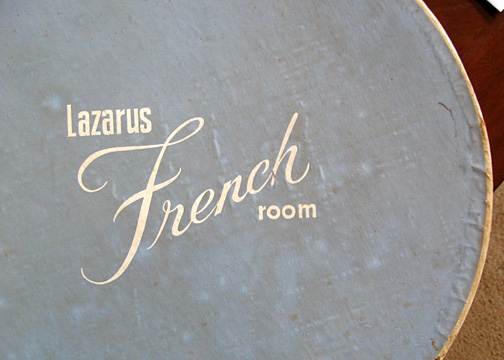 Another year, another birthday. My husband keeps telling me "it's just another day" and I think he wonders why I don't look at it as such, but what fun is life if you don't make a point to celebrate days like today?? I'm another year older, with a few more grays and a few more wrinkles. What's not to celebrate?!
After years of feeling miserable on my birthday, I think I'm finally turning things around. Last year wasn't so bad, but I think I've definitely improved this year. The husband surprised me by "going to work" early and returning with a bear claw and iced coffee for me to wake up to. Later in the morning my mom picked me up – with flowers, chocolate, and a card in tow – and we went to breakfast. Then it was out for thrift store shopping where I found a really adorable pair of white leather boots – pretty much brand new – for $3. Then we headed to one of the local antique stores where I scored BIG. Okay, in my opinion I scored big – other people might think I'm crazy. Actually, my own husband will probably think I'm crazy when he sees what I bought.
Anyway. First up was this really awesome industrial-sized bobbin/spool. The antique shop is a big building full of smaller vendor booths, and this particular booth had things marked 50% off, so the bobbin came home with me for all of $11. I plan to showcase it somewhere near my spinning wheel because it's just really awesome. Then I found a cute necklace there for $3. I don't know how 'vintage' or 'antique' it is – I saw quite a few things in booths that weren't at all antiques – but I thought it was pretty.
My absolute favorite find, however? The Lazarus French Room hat box. I've been wanting a vintage hat box for a while now – I have in my possession one of my own grandmother's hats, a few hat pins, and some scarves as well as a pretty brooch that was my great-grandmother's, a pair of cuff links that were my great-grandfather's, and some other misc things. Lazarus was started here in Ohio and has a lot of great history, though it is sadly no longer in business and hasn't been for some time (We used to shop at one when I was a kid, but at some point it turned into a Macy's). A little internet search turned up a PDF document from OSU, and it looks like the "French Room" was changed to the "Wedgewood Room" sometime around 1953. So that makes this box roughly 60 years old? It's a little worn and stained, but compared to the other boxes I found this one was in fantastic shape! And it's an absolute perfect way to store my family's heirlooms that I've received. ♥
Overall it has been a fantastic day, and I'm really thrilled to be done with the birthday moodiness I've experienced in past years. Let's hope this trend continues as I near my 30s over the next 365 days :)